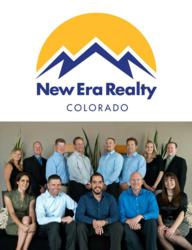 The market changes quickly, it is important buyers or sellers know the current trends
Denver, Colorado (PRWEB) June 25, 2013
Challenging the hype of a slow market and the expectation small realty companies can't compete, New Era Realty is showing tremendous growth where other real estate firms are focused on simply maintaining. As the real estate market continues to improve, it is unique to see a small brokerage excel amongst the strong competition of nationwide agencies. New Era's growth will place them as one of the top small brokerages in the Denver Metro Area and put them in position to outperform large agencies.
"Our company is growing, the number of transactions has improved, and the average transaction price has increased," commented Brian Lehnerz, Founder and Partner. A perfect example is the first property resale at the prestigious Four Seasons in Denver. The trendy and luxurious development sold out quickly in its initial offering. The first unit up for resale is listing with strong appreciation and expectations are it will not be on the market long.
New Era Realty's technology is based on a consistent, stable and reliable platform which has been a huge contributing factor to New Era Realty's success. Utilizing the most advanced search engines on the market, Denvers-Real-Estate.com and DenverLoftsandCondosforSale.com bring real time and relevant information to the Denver market. The Northern Colorado office website at TopHomesforSaleCO.com offers buyers and sellers concise and pertinent advice for those interested in horse properties, rural and urban living. "We want to give our clients the best information on the market right now. The market changes quickly, it is important buyers or sellers know the current trends," added John Stegner, Founder and Partner.
New Era's service-based agency offers personal attention, cutting edge technology, and traditional marketing, which are rarely found all together. "We are dedicated to remaining an elite boutique agency, but are continually recruiting the best talent to maintain high service to complement the growth we are experiencing," added Stegner.
Historically high-end consumers have gone to big firms, but New Era's internet savvy combined with world-class traditional real estate marketing have allowed them to provide customized services to the luxury sector of the market. Interesting enough, their increased production has not been attributed to adding agents but rather by increasing their market share. New Era Realty has one of the highest per agent activity ratings in Colorado. "Our team's commitment is evident in their service oriented customer interactions. Ensuring we have the best team and the newest technology has allowed us to provide great service to a wide and diverse market," concluded Lehnerz.