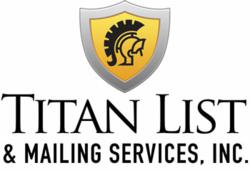 As soon as HUD made the announcement the floodgates opened and qualifying homeowners heard about it
Deerfield Beach, FL (PRWEB) July 06, 2012
On June 11, 2012, the FHA lowered the Upfront Mortgage Insurance Premium to rock bottom levels for FHA homeowners who have seasoned their loans prior to May 31st, 2009. HUD has essentially opened up a new and lucrative market for the mortgage industry, however homeowners that qualify have been swamped with advertisements from various mortgage shops. The FHA's decision, while a good one for qualifying homeowners, has instigated a torrential downpour of direct mail. Titan List & Mailing Services, Inc., a leading direct marketing firm in the mortgage industry, discusses the impact the new FHA policy is having on the mortgage market.
"As soon as HUD made the announcement the floodgates opened and qualifying homeowners heard about it," said K. Justin Restaino, Vice-President of Titan List & Mailing Services. "It's a good thing; lower payments for the consumer due to low rates & reduced MIP while also offering an easier close for the loan officer. But it's difficult to separate yourself when everyone's doing the exact same thing."
A large, lucrative portion of the mortgage landscape is being ignored. Mortgages in the 20 to 38 month seasoning window are excellent options for refinancing (loans between March of '09 to November of 2010.) Interest rates for these types of loans are still very low (2.5% for an ARM, 3.5% for a FIXED), while their original rate during time of seasoning was in the 5.25%+ range. The net tangible benefit of refinancing to the consumer is viable, and the savings on the rate alone makes it worthwhile.
"The usefulness of this data and subsequent marketing is for naught if it simply gets lost in the shuffle. You can't get distracted by what looks like a sure thing. If it's a sure thing for you, everyone else thinks it's a sure thing too and all the mortgage shops advertise on top of one another. That's what has happened with the new FHA regulation" said Jared Braverman, Director of Marketing at Titan List & Mailing Services.
"Borrowers are thinking long term in today's housing market. The Net Tangible Benefit is there. If homeowners know about it, they'll jump," said Braverman. "And the time is definitely ripe to go after those newer loans. Everyone seems to have forgotten about them. Direct mail advertising can be a very successful method for finding qualified candidates with the right mailing list and targeted data. It can also be an easy way to blow a large marketing budget and flood consumers with junk mail without the right data list and marketing team."
ABOUT TITAN LIST & MAILING SERVICES, INC.
Titan List & Mailing Services is a full service advertising and design agency specializing in direct mail and mortgage marketing, mailing lists and data lists, internet marketing and SEO, and website design/ graphic design. Titan List has been around since 1998, and has a team of highly qualified individuals with experience in the marketing trends that fit your business. Unlike other agencies that source their work out, Titan Lists handles the entire campaign in-house - Data Lists, Design, Printing, Mailing, and Postage.
For more information please call or visit:
http://www.TitanLists.com | 800.544.8060