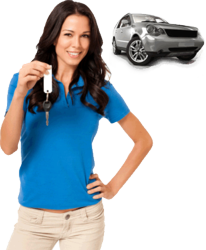 Greenville. SC (PRWEB) June 23, 2013
One of the most popular sections of Valley Auto Loans is their blog, a free source for professional financial advice. Recently Valley Auto Loans announced the release of a new advice article, which gives information on applying for high risk auto loans and what the applicant should be aware of. Valley Auto Loans has proven many times that they are exceptionally dedicated to their clients, and that dedication is sure to bring nothing but more interest to the company.
Valley Auto Loans is by far one of the most popular auto loan websites online today. Their incredibly high approval rates, and their free tools, tips, and extras have earned them considerable interest from fans and visitors. They are one of very few auto loan providers that can guarantee auto loan approvals to more than 98.9% of their applicants. This approval rate is nothing short of astounding, especially since many of Valley Auto Loans' applicants are struggling with bad credit scores.
To apply for an auto loan today, visit https://valleyautoloan.com/apply-now2/.
Anyone at all who needs a new vehicle can find a great auto loan today at Valley Auto Loans. No matter what kind of financial situation an applicant might be struggling with, Valley Auto Loans doesn't turn anyone away.
About Valley Auto Loans
http://valleyautoloan.com/ is the leading auto and cars finance provider in USA fully dedicated to help its customers acquire national car and auto financing. They design and develop customized no credit auto and car financing, bad and good credit auto and car loans. Voted the best for "Quality Customer Service; Best National Auto Loans Service" by thousands of people, their finance experts focus in providing its customers information and various tools available for different auto loan offers, help them to choose the best that fits their budget as well as the related eligibility guidelines in detail.