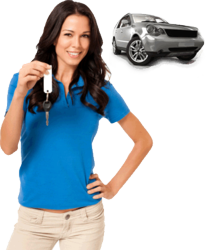 Greenville. SC (PRWEB) June 26, 2013
Getting an auto loan while fighting a current bankruptcy is very difficult. Some bankruptcies are severe enough that the bankrupt party cannot legally apply for a loan, in other situations however there are a few solutions. Valley Auto Loans recently posted a fascinating article on the subject, which advises auto loan applicants on what to do when in a current bankruptcy. The article along with hundreds of other blogs can be read here: http://valleyautoloan.com/bankruptcy-auto-loan/
The Valley Auto Loans Blog is a literal treasure trove of professional financial advice, tips, and tricks for every automotive and financial situation. Hundreds of Valley Auto Loans' clients and visitors have stated that the information they learned at the Valley Auto Loans blog has helped them more than any other financial advise. Valley Auto Loans did state earlier in their launch that their main goal was to provide and care for all of their clients and anyone struggling with financial issues. So far they have stayed very true to their word and it will be interesting to see what Valley Auto Loans can do to the auto loan industry in the future.
To apply for an auto loan today visit https://valleyautoloan.com/apply-now2/
About Valley Auto Loans
Valley Auto Loans is the leading auto and cars finance provider in USA fully dedicated to help its customers acquire national car and auto financing. They design and develop customized no credit auto and car financing, bad and good credit auto and car loans. Voted the best for "Quality Customer Service; Best National Auto Loans Service" by thousands of people, their finance experts focus in providing its customers information and various tools available for different auto loan offers, help them to choose the best that fits their budget as well as the related eligibility guidelines in detail.