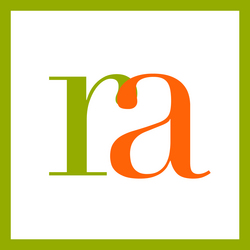 We are excited to launch our consumer website with these flooring industry leaders. - Mark Lorberbaum
Winter Park, FL (PRWEB) February 4, 2011
The innovative designer-guided website, roomsalive™, announces its newest participating flooring manufacturers: Dasso USA, Greyne Custom Wood Company, Heidelberg Flooring, and Majestic Hardwoods. These companies join a diverse group of roomsaliveTM participating manufacturers including Beaulieu, Beaulieu Carpets, Camelot Carpet Mills, Cecrisa-Portinari, Daltile, Elaine Ceramic Tiles, Elida, Fabrica, Goodwin Heart Pine Company, Island Stone, Kraus, Masland Carpets, Max Windsor, Mediterranea, Mohawk, PacifiCrest, Phenix, The Wood Cellar, The Dixie Group, Revolution Mills, Royalty Carpet Mills, and Sicis.
"Consumers want the ability to shop the universe of flooring, from big names to boutique manufacturers, in one easy-to-use website," said roomsalive™ president Mark Lorberbaum. "We are excited to launch our consumer website with these flooring industry leaders." Mark added, "The addition of these manufacturers to our program strengthens our business-to-business initiatives and broadens our reach to retailers nationwide."
roomsalive™ is changing the way consumers shop for home furnishings. It is the only interior design website today that brings together design advice from celebrity designer Marc Thee, inspirational design photography, and next-generation virtual planning tools that put the consumer in the driving seat of their home improvement. roomsalive™ creates confident consumers who are ready to purchase.
As consumer behavior evolves from the traditional retail model to research and buying that happens online, today's flooring retailer must keep up. roomsalive™ offers customizable website templates and interactive technology for the retailer to engage consumers searching the web for information and deals, including the Virtual Design StudioSM, Shop at Home, and Live Chat, and convert browsers to customers.
roomsalive™ has developed a proprietary Product Manager System that creates efficiencies in the supply side chain. Participating manufacturers can release new products in an instant and just as simply discontinue them. Retailers are able to share their product library with consumers on their website and have complete control over products shown.
roomsalive™ is a dynamic web-based business focused on creating an interactive interior design experience for consumers and technology and online selling tools for business. To find out more information, please visit http://www.roomsalive.com. Please be sure to friend, fan or follow us on these social networks: Facebook, Twitter, LinkedIn, YouTube, and blog.roomsalive.com.
###