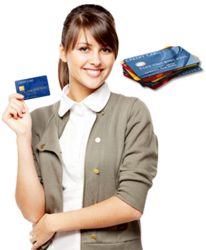 Greenville. SC (PRWEB) June 22, 2013
While financial counselors might charge hundreds of dollars per hour to explain financial tips and concepts, Credit Help Cards lays it all out in simple, easy to read articles in their blog. The best part is that they are completely free. Since its recent launch, Credit Help Cards has proven many times that their main focus is on the needs of the client. Their CEO has mentioned in the past that the company was created on the belief that everyone should have a chance at improving their financial situation.
Credit Help Cards is mostly known for their credit card services, as they provide quality major name credit cards to anyone at all, no matter what the applicant's credit score or financial history may be. This concept that everyone deserves a second chance has sparked considerable interest in nearly everyone who has searched for an easier credit solution since the company opened its doors.
To get a credit card today visit http://credithelpcards.com/.
Anyone in need of a great new credit card can find what they are looking for at Credit Help Cards, and now it is easier than ever with Credit Help Cards' improved and optimized website.
About CHC
CHC is the leading credit card finance provider in USA fully dedicated to help its customers acquire a card regardless of past history. They design and develop customized for those with no, bad or even great credit. Voted the best for "Quality Customer Service; Best National CC Service" by thousands of people, their finance experts focus on providing its customers information and various tools available for different card offers, which help them to choose the best that fits their goals and needs.