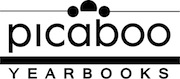 (PRWEB) January 17, 2013
Picaboo Yearbooks, a technology-led company that is supported by a nationwide network of locally-based Sales Consultants, announced today that since launching last year it has received overwhelming interest from graduates and young professionals who want to pursue the company's unique Dealership Owner business opportunity -- and avoid years of climbing the unpredictable "corporate ladder."
Dealership Owners own their own business, and are awarded an exclusive, protected territory within which they introduce, sell and support Picaboo Yearbooks' groundbreaking yearbook offering to schools and other organizations. In addition to receiving ongoing training, marketing and advertising support, Dealership Owners are also empowered to manage their own schedule, hire staff, and build long-term equity in their business.
"With an average investment of only $5000-$10,000 per territory, with above average income earning potential, and given that it's an opportunity that fits with their skills, aptitudes and perspectives, we knew that recent graduates and young professionals would be interested in the opportunity," commented Bryan Payne, President of Picaboo Yearbooks. "However, the response we've received so far has been incredible, and far exceeded our expectations. There's obviously a great deal of pent-up demand among today's emerging professionals for a meaningful business opportunity that is based on solid fundamentals, is connected to the community, leverages world-class technology, and has the potential to fully utilize their skills and energy immediately."
Payne further noted that his company's groundbreaking yearbook offering, combined with the dynamic nature of its primary target market, are key reasons for both the overwhelming interest to date, and the success of Dealership Owners who have successfully applied and are part of Picaboo Yearbooks nationwide network.
"While our yearbook offering is designed to serve a broad range of markets, including colleges and universities, our primary customer base is high schools," added Payne. "Recent graduates and young professionals relate very well to the high school generation, just as they do to many of today's high school teachers, who hail from a similar demographic. They also love representing our product, which is on the leading-edge of web app technology, and is like something they'd read about in WIRED or come across at CES. In other words, this is definitely not their parent's yearbook!"
Recent graduates and young professionals who want to learn more about joining Picaboo Yearbooks' nationwide dealership network can visit http://yearbooks.picaboo.com/dealers/ or email info(at)picabooyearbooks(dot)com.
About Picaboo Yearbooks
Picaboo Yearbooks, which launched September, 2012, is a division of Picaboo: a premier provider of photo books. Picaboo Yearbooks believes that every school and student deserves a great yearbook, and is revolutionizing the yearbook industry through easy-to-use web app technology that empowers customers to: easily collaborate and create a personalized yearbook in no time; order as few or as many yearbooks as they need for the same affordable price; and have their top quality yearbooks shipped within three weeks. Schools and other customers can also create a professional, feature-filled eYearbook at no-cost, and easily setup a storefront to sell and manage yearbook sales online. Learn more at http://yearbooks.picaboo.com/.