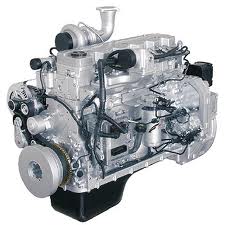 The diesel variants that are now sold online are lowered in price to help buyers.
Beaumont,TX (PRWEB) April 23, 2013
The tractor industry has benefited from diesel engines similar to the automotive industry. Gasoline alternatives now play a role in the type of selections that buyers make when purchasing heavy-duty equipment. The DieselEngines.co company is a leading engine rebuilder and is now providing the New Holland 333 diesel tractor motors for competitive pricing. The current inventory and pricing can be obtained from the company website at http://dieselengines.co.
Machinery and farm equipment sales have grown due in part to more manufacturers in the United States. Many companies now exclusively supply parts and accessories that are used to build machines used for industrial and farm use.
The New Holland company has served the buying public for more than 100 years in North America. The strength of the engineering of this company has helped to create alternatives to Kubota, Ford and other top tractor manufacturers. The diesel variants that are now sold online are lowered in price to help buyers.
The DieselEngines.co company has upgraded its online inventory to include faster ways for customers to obtain engine information. Because the inventory is rebuilt, customers frequently have questions about the quality and mileage that could be on the engine block.
The new quote system online is intelligently designed to offer information to all buyers before a purchase is made. This information can now be obtained online without the need to call in advance and receive assistance from an engine specialist. The company toll-free number remains in place for buyers who prefer this traditional informational method.
New inventory announcements have been made by this company in effort to supply more motors outside of the automotive industry. The issuance of agricultural and industrial engines is providing more variety for buyers purchasing reconditioned diesel engines. The news release at http://www.prweb.com/releases/ford-fl98-bobcat-engine/rebuilt-diesel-engines/prweb10644536.htm was used to alert the public of the Ford FL98 series of motors that are now for sale. These Bobcat replacement engines are now part of the company inventory distributed in North America.
About DieselEngines.co
The DieselEngines.co company employs top engine rebuilders to supply the inventory that is sold to the public online. These experts ensure that the types of motors that are produced include low-mileage replacements that are requested by buyers. The company inventory is closely monitored and warranty protection is offered along with all sales. The DieselEngines.co company lowers the price of its motors as an incentive for all buyers to reduce installation costs of replacement diesels. The expedited shipment measures put in place recently by company management are helping more motors to be delivered faster to all buyers.