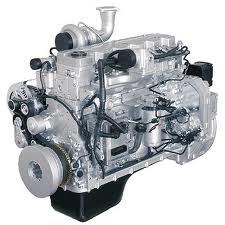 The toll-free system that has remained in place since the launch of this company is now a secondary option to locate pricing.
Austin, TX (PRWEB) May 11, 2013
The creation of industrial engines has helped many companies in North America to produce goods that are distributed nationwide. Companies like New Holland have provided the technologies that engine buyers demand. The dieselengines.co company is now providing New Holland N843 engines for direct sale to buyers online. These motors are now represented in the industrial engines inventory at this company and are in rebuilt condition ready for shipment.
The industrial and agricultural use of diesel engines has provided more options to companies aside from gasoline editions. The reliability of diesel motors is one of the benefits that many buyers search for when selecting a rebuilt engine replacement.
The parts manufacturing used to help provide the reliable components installed has helped many companies to expand sales to buyers. The Diesel Engines Co. inventory of New Holland motors is now offering one online resource that buyers can depend upon to locate complete drop-in ready engines.
An online quote system was developed earlier this year to help buyers secure the lowest price possible from the company inventory. The toll-free system that has remained in place since the launch of this company is now a secondary option to locate pricing. The online quote system has opened more opportunities for buyers in some parts of the country to locate engines faster. The use of this online system has helped the DieselEngines.co company to generate more accurate price points for buyers of industrial and agricultural motors.
The addition of the N843 series engines is combined with a recent New Holland acquisition announced earlier this year. The 333 series engines were announced with the news release at http://www.prweb.com/releases/new-holland-333-engine/rebuilt-tractor-engines/prweb10656562.htm to inform tractor engine buyers of the new engines in stock. These rebuilt motors have expanded the tractor division of engines now sold by this company. These additions along with other manufacturer units are designed to provide a better resource for buyers to locate affordable engines in rebuilt condition.
About DieselEngines.co
The DieselEngines.co company has remained a leading seller of rebuilt diesel motors for the automotive industry, agricultural industry and industrial industry in North America. The refurbished motors provided by this company are rebuilt by diesel engine specialists. The low mileage engine blocks provided with each sale offer the reliability in operational use that can be hard to locate through some engine resources. The DieselEngines.co company supplies three-year warranties with the majority of its engines to extend the OEM protection that buyers expect. The same day shipment strategies and discounted price points offered have helped this company to boost its annual revenues this year.