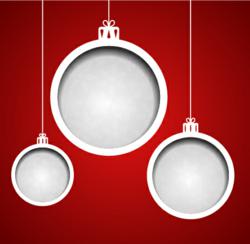 (PRWEB UK) 5 December 2012
City and Country wish the owners of their new homes in Brentwood, the Galleries, a Merry Christmas and a Happy New Year.
City and Country have experienced a very busy year as they have transformed a magical historic building into contemporary one, two and three bedroomed apartments. Now these apartments are being snapped up by discerning property buyers, City and Country the developers of the Galleries would like to wish the owners of these new homes in Brentwood a Merry Christmas and a Happy New Year.
The Galleries is a prestigious development that has harnessed the periodic features of the renowned Warley Hospital which stands proudly on the Brentwood Estate. They have been sympathetic to its history as they understand the honours of transforming this building with their own design as in 1849 ten gifted architects were invited to compete for the same honour.
The competition was won by architects in London by the name of Kendall and Pope and it is their unique and forward thinking designs that gave the building its name today, The Galleries.
They designed corridors that are still some of the longest in the United Kingdom and placed single room and dormitories off the walkways to maximise the space for patients. Initially these corridors were thought to offer a space to escape from bad weather however they soon developed into communication walkways.
Now this former hospital has been transformed into stylish, quality contemporary apartments while still retaining the original features and coveted aspects of design. The gardens have now been landscaped to provide a green oasis hat complements this modern way of living from a classical setting.
City and Country have won many awards for their superior design and architecture. For more information please visit http://www.cityandcountry.co.uk
The hospital was built during a period when the best therapy was considered to be seclusion, fresh air and access to countryside. With this in mind, a succession of six airing courtyards and formal gardens were designed to enhance the surrounding landscape. These designs never came to fruition - the realisation of the buildings original plan is an integral part of our future designs for this site.
END
About City & Country
City & Country is a family-owned business which specialises in restoring and converting historic properties into unique dwellings of exceptional quality and character. With over 50 years in business we have developed the expertise and cultivated the imagination needed to create homes that fit sensitively with the important heritage and ecological aspects of complex and difficult sites.
Contacts
Bentfield Place, Bentfield Road, Stansted, Essex, CM24 8HL
T: 01279 817882
F: 01279 817883
General: info(at)cityandcountry.co.uk
Residential: residential(at)cityandcountry.co.uk
Commercial: commercial(at)cityandcountry.co.uk
Sales: sales(at)cityandcountry.co.uk
Customer Care: customercare(at)cityandcountry.co.uk
Investments: investments(at)cityandcountry.co.uk
Careers: careers(at)cityandcountry.co.uk
Filming: filming(at)cityandcountry.co.uk