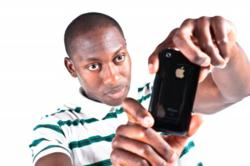 The average price difference is $50 lower online.
Houston, Texas (PRWEB) November 23, 2012
ThoseTechGuys.com have published a new report that details the pricing wars that many retailers are going through during the Black Friday and Cyber Monday 2012 sales season. Website researchers for Those Tech Guys have published a review online that revealed that sales of new iMacs, Macbook, iPads and iPhones online are now cheaper compared with buying these in Apple retail stores. This review also found this retailer online offering lower than Apple retail prices for the holiday season.
The launch of the new iPhone 5 by Apple caused the team at LifeHacker to research the retail list price for Apple products.
The actual discovery was made by the team at MacRumors that concluded that pricing in Apple stores versus online retailers was different. The average price difference is $50 lower online according to research.
Those Tech Guys reviewed this report and further found that customers can now request an in-store price match when pricing Apple retail products.
The 2012 Black Friday season is expected to be one of the best in recent years and many of the sales will likely come from the sale of Apple based products. The iMac, iPad, Macbooks and iPhones represent some of the popular computers and devices in the current Apple lineup. One of the lowest prices for a Macbook was discovered online in the Those Tech Guys review. The review found that this price is one of the lowest that consumers will pay online.
Large chain retailers like Target, Best Buy and Walmart have started to sell Apple products at discount prices to take advantage of the demand for these electronics. These retailers are usually offered large discounts by Apple in exchange for carrying the products. These major retailers usually discount the price of all the inventory to help boost consumer demand online and offline.
The published price comparison by Those Tech Guys found truth in the statement that prices can be lower online. A search of several retailers brought up a quick comparison that was revealed in the report. The Apple MacBook Pro MD101LL/A purchased online will now save a consumer $114 compared with the MSRP pricing inside Apple stores or directly from Apple online.
The Black Friday and Cyber Monday sales that are expected to take place by online retailers will likely have consumers searching for the best online deals. The new review published by Those Tech Guys concerning Apple pricing is expected to help men and women shopping online to save extra money on Apple related electronics.
About Those Tech Guys
First launched in 2011, Those Tech Guys is now one of the premier authorities for reviewing technology products that are sold online. By reviewing hundreds of retailers and price tags, the expert team at the ThoseTechGuys.com website is able to inform the public about deals and incentives. The helpful Those Tech Guys reviews are written without bias to help men and women make smarter shopping decisions online. This review website is now offering Black Friday and Cyber Monday reviews of popular products scheduled for sale online. The redesign of http://www.thosetechguys.com is now underway.