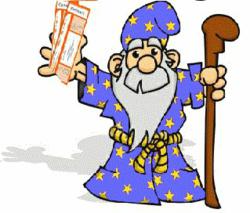 (PRWEB) February 13, 2013
In 2012 the New Jersey Devils represented the Eastern Conference in the Stanley Cup before losing to the Los Angeles Kings. In 2013 they lost star Zack Parise to the Minnesota Wild, during free agency. So far in 2013 the Devils are playing great hockey. No one expected them to be an elite team but with the NHL lockout anything can happen. Every night fans pack the Prudential Center chanting for Martin Brodeur, who at the age of 40 is playing incredible hockey. Fans also have a great opportunity to watch David Clarkson, Patrik Elias, and Ilya Kovalchuck score multiple goals. Fans night in and night out get to go to the Prudential Center and watch playoff hockey. Tickets to the New Jersey Devils Games this season are very popular with the fans, but resale price is still reasonable.
The place to check out for the best deals on New Jersey Devils tickets is Whiztix.com. This website is a free to use ticket search engine, which helps fans compare multiple event ticket selling sites. Tickets to Devils home games at the Prudential Center are mostly sold out; but resale price is very reasonable for an exciting top NHL team. According to Whiztix.com, tickets to the Senators vs Devils game on 2-18-13 can be found for $28 dollars. Another great deal can be found when the Winnipeg Jets travel to Newark on February 24; tickets to this game can be found for $31 dollars.
New Jersey Devils Tickets are available for every home and away game. Fans from across the US and globe have 24 different opportunities to watch their team play in other stadiums besides the Prudential Center. For example fans can watch their team take on the Carolina Hurricanes on March 9, 2013 for only 17 dollars a ticket. Another match up with great ticket value comes March 29, 2013 when the Devils take on the Lightening at Tampa Bay Times Forum; tickets to this potential NHL Eastern Conference Finals matchup can be found for $15 dollars.
Other cities the Devils will be visiting between February and April include New York, Washington, Winnipeg, Buffalo, Toronto, Carolina, Philadelphia, Ottawa, Tampa Bay, Boston, Sunrise Flordia, with multiple games in a couple of these previously stated locations. Tickets at these locations are selling fast because everyone wants to watch a top NHL team compete.