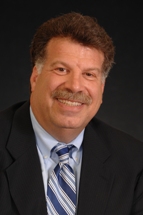 Meningitis is a serious and potentially deadly illness. Anyone who has been treated with a steroid shot and has felt any symptom of meningitis should get help right away.
Teaneck, N.J. (PRWEB) November 02, 2012
In light of a quickly spreading multistate fungal meningitis outbreak, New Jersey defective medical products attorney Garry Salomon says that any patients who have received potentially contaminated steroid shots for back pain in North Jersey or New York should contact a doctor without delay.
As of November 1, the U.S. Centers for Disease Control and Prevention (CDC) had identified 377 outbreak-related cases of fungal meningitis, stroke due to presumed fungal meningitis or other central nervous system-related infections as well as nine cases of peripheral joint infections in 19 states. The CDC reports that 28 people have died.
There have been 18 cases – none fatal – reported in New Jersey, according to the CDC.
Patients at clinics in 23 states, including New Jersey and New York, may have been treated with potentially contaminated steroid shots that came from the New England Compounding Center (NECC) of Framingham, Massachusetts, and have since been recalled, the CDC says.
"Meningitis is a serious and potentially deadly illness. Anyone who has been treated with a steroid shot and has felt any symptom of meningitis should get help right away," said Salomon, managing partner of Davis, Saperstein & Salomon, P.C., whose dangerous and defective products lawyers assist clients throughout New Jersey and New York.
"Anyone who had an epidural steroid shot in North Jersey, New York or any affected state this past summer should contact their doctor as a precaution and consult an attorney to learn of their legal rights and options," he said.
The CDC says that six New Jersey clinics and three clinics in New York received the NECC steroid vials. The potentially contaminated shots were administered between May 21 and September 26, 2012, when they were recalled, according to the CDC.
According to NorthJersey.com, about 650 New Jersey residents – including patients at a Teaneck pain specialist's office – were believed to have been injected with the steroid that has been linked to the meningitis outbreak.
"We anticipate a thorough investigation will be made into this tragic outbreak, and those who have caused these life-threatening infections will be held fully accountable," Salomon said. "One way to help this investigation will be for victims and their families to come forward."
Meningitis is an inflammation of the membrane surrounding the brain and spinal cord. Symptoms include severe headache, stiff neck, nausea, fever, dizziness and trouble walking.
Symptoms of meningitis generally take a few days to a month to develop, but fungal meningitis symptoms may take longer to develop than symptoms of the more common forms of viral and bacterial meningitis, the CDC says.
Fungal meningitis is not contagious like viral and bacterial meningitis.
FDA investigators said they found fungus in a sealed vial of the steroid known as "preservative-free methylprednisolone acetate" at the NECC, which has recalled three lots consisting of a total of 17,676 single-dose vials of the steroid.
On October 6, the NECC announced the recall of all of its products in circulation.
The FDA had previously advised physicians to not use any NECC product and ordered the Massachusetts plant closed.
Davis, Saperstein & Salomon, P.C., is a leading law firm that pursues personal injury and wrongful death lawsuits on behalf of victims of dangerous drugs and faulty medical products in New Jersey, New York and elsewhere in the nation.
Salomon said the DSS law firm currently is gathering information about potential fungal meningitis victims in North Jersey and New York.
About Davis, Saperstein & Salomon, P.C.
Since 1981, the New Jersey personal injury attorneys and dedicated staff of Davis, Saperstein & Salomon, P.C., has provided compassionate and skilled legal help to those injured by the negligence of others.
The firm has secured more than $350 million in verdicts and settlements for clients throughout North Jersey and New York, including the communities of Newark, Jersey City, Paterson, Elizabeth, Edison, Toms River, Trenton, Clifton, Camden, Brick Township, Woodbridge Township, Bergen Co., Middlesex Co., Somerset Co., Warren Co., Sussex Co., Monmouth Co., Mercer Co., Ocean Co., Hudson Co., Passaic Co., Essex Co., Union Co., Morris Co., Teaneck, Fort Lee, Paramus, Hackensack, Hoboken, Secaucus, Englewood, Mahwah, Bergenfield, Union City, North Bergen, Ridgewood, Bayonne, Ridgefield, Belleville, Alpine, New Milford and Atlantic City.
The firm's practice areas include personal injury, product liability, auto accidents, drunk driving accidents, motor vehicle accidents, medical malpractice, premises liability, slip and fall, truck accidents and workers' compensation.
For more information about Davis, Saperstein & Salomon, P.C., call (800) LAW-2000 or use the firm's online contact form. The firm's Teaneck office is located at 375 Cedar Lane, Teaneck, NJ 07666 (local phone (201) 907-5000).