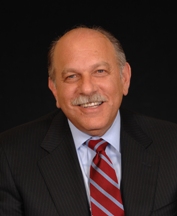 We're an organization that believes in using education, litigation and legislation to help make our highways safer for the public.
Teaneck, NJ (PRWEB) November 22, 2011
Veteran New Jersey truck accident lawyer Marc C. Saperstein has been named to the national advisory board of the Association of Plaintiff Interstate Trucking Lawyers of America.
As a member of the board, Saperstein says he looks forward to working with other APITLA members on advancing the national organization's goal of putting an end to unsafe and illegal interstate trucking practices.
In New Jersey alone, he notes, one in every 14 fatal traffic accidents in 2009 involved a large commercial motor vehicle – also known as tractor-trailers, 18-wheelers and semis.
"We're an organization that believes in using education, litigation and legislation to help make our highways safer for the public," Saperstein says. "When you bring those three elements together, this organization can be a force against these large, billion-dollar trucking companies that put profits over safety."
Saperstein is a founding member of the New Jersey personal injury law firm of Davis, Saperstein & Salomon, P.C., which represents accident and injury victims throughout New Jersey and New York. His diverse practice includes products liability, mass tort actions and automobile accidents.
For more than 20 years, Saperstein has also dedicated a significant amount of his legal practice to representing those who are harmed in trucking accidents caused by a driver's negligence or a defectively designed and maintained tractor-trailer.
In every case, Saperstein has pushed to make trucking industry practices safer, he says.
"When a plaintiff's lawyer can go in and find a problem, they can include in any settlement agreement that the trucking company change the practice or policy that led to the accident," Saperstein says. "I've also been opposed to confidential settlements."
In the coming year, Saperstein says that APITLA will be committed to providing legal education to its members, including the National Interstate Trucking Summit – an annual three-day conference that involves intensive training on trucking litigation.
"Trucking litigation is very different than automobile accident cases," Saperstein said. "You have to really know your way around the regulations that govern the trucking industry, and it takes a huge investment of time and resources, such as accident reconstruction, taking depositions around the country and using computer animation to illustrate how the accidents occurred."
APITLA also will work to promote legislation that is aimed at making trucking safer in the U.S. Saperstein said that trucking accident lawyers are particularly focused on:

Proposed changes to the Federal Motor Carrier Safety Administration's hours-of-service regulations, which are aimed cutting down on fatigued driving;
Electronic on-board recorder requirements;
Banning the use of cell phones and texting by truckers behind the wheel; and
A pilot program that will allow Mexican long-haul trucking companies to operate inside the United States.
"A very serious concern is that these Mexican trucking companies may not have the same training, inspection and maintenance standards as in the U.S., and that could be highly dangerous," Saperstein said. "We will be monitoring this closely."
In addition to serving on the APITLA national advisory board, Saperstein also remains involved with the New Jersey Association for Justice. He is a former president of the NJAJ and a current member of its Board of Directors. He also co-chairs and founded the NJAJ's annual two-day "Meadowlands Seminar."
About Davis, Saperstein & Salomon, P.C.
The New Jersey personal injury attorneys and dedicated staff of Davis, Saperstein & Salomon, P.C., provide compassionate and skilled legal help to those injured by the negligence of others.
Since 1981, the firm has secured more than $350 million in verdicts and settlements for clients throughout North Jersey and New York, including the communities of Newark, Jersey City, Paterson, Elizabeth, Edison, Toms River, Trenton, Clifton, Camden, Brick Township, Woodbridge Township, Bergen Co., Middlesex Co., Somerset Co., Warren Co., Sussex Co., Monmouth Co., Mercer Co., Ocean Co., Hudson Co., Passaic Co., Essex Co., Union Co., Morris Co., Teaneck, Fort Lee, Paramus, Hackensack, Hoboken, Secaucus, Englewood, Mahwah, Bergenfield, Union City, North Bergen, Ridgewood, Bayonne, Ridgefield, Belleville, Alpine, New Milford and Atlantic City.
The firm's practice areas include personal injury, auto accidents, drunk driving accidents, motor vehicle accidents, medical malpractice, premises liability, product liability, slip and fall, truck accidents and workers' compensation.
For more information about Davis, Saperstein & Salomon, P.C., call (800) LAW-2000 or use the firm's online contact form.
###