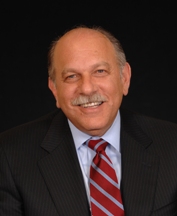 Speeding and driver inattention are major causes of New Jersey road construction accidents, and both of those behaviors can be prevented.
Teaneck, NJ (PRWEB) October 20, 2011
New Jersey workers' compensation and personal injury attorney Marc C. Saperstein today expressed his support for efforts to train highway construction workers on how to avoid accidents and injuries while working on highway, street and bridge projects.
According to an article in the Asbury Park Press, Associated General Contractors of New Jersey and others have undertaken statewide efforts this month to provide safety training to workers as well as to increase public awareness of road construction risks.
"Because they work around heavy machinery and around fast-moving traffic, road construction workers face the risk of catastrophic injuries every day on the job," said Saperstein, a seasoned trial attorney and past president of the Association of Trial Lawyers of America New Jersey Chapter.
However, Saperstein also pointed out that motorists owe a safety duty to highway workers, as well as police officers and State Troopers doing their jobs.
Saperstein has been holding New York and New Jersey contractors accountable through his New Jersey personal injury law firm, Davis, Saperstein & Salomon, P.C., that represents people hurt because of workplace injuries.
"But the risk of harm can be greatly reduced by employers' providing proper safety training to workers," said Saperstein, who recently represented a seriously injured construction worker in a case that resulted in a $20 million dollar jury verdict that will fairly compensate his client for the permanent disabling injuries he suffered.
According to the latest figures from the U.S. Bureau of Labor Statistics, 600 workers were injured on highway, street and bridge projects in New Jersey in 2009. Road construction zones contain risks such as signs, heavy equipment, traffic congestion and changing weather conditions that can reduce motorists' visibility and vehicle control, Saperstein said.
However, in many cases, a worker may be struck by a motor vehicle driver who simply did not stay alert or slow down when passing through the work zone, he said.
"Speeding and driver inattention are major causes of New Jersey road construction accidents, and both of those behaviors can be prevented," he said. "Hopefully, by increasing public awareness, people will consider how their own negligent and reckless driving behaviors can put others at risk."
For example, said Saperstein, "in New Jersey, highway construction workers who are injured on the job may be entitled to benefits through the New Jersey workers' compensation system. The compensation available includes medical benefits, permanent disability benefits and permanent partial disability benefits."
Although the state's workers' compensation law prevents an injured worker or his or her family from suing an employer, a personal injury or wrongful death lawsuit may be brought against a third party who caused the accident, injury or fatality, such as a negligent motorist, he added.
"If you are a road worker who has been hurt or a family member who has lost a loved one to a work zone accident, what's important is to seek legal advice right away to learn about your options," Saperstein said.
"There are many steps that need to be taken immediately to protect your rights to compensation for medical expenses, funeral costs, lost wages and pain and suffering and other losses. While you and your family focus on recovering, an attorney can take care of these matters for you."
About Davis, Saperstein & Salomon, P.C.
The dedicated staff of the New York and New Jersey personal injury attorneys of Davis, Saperstein & Salomon, P.C., provide compassionate and skilled legal help to those injured by the negligence of others.
Since 1981, the firm has secured more than $400 million in verdicts and settlements for clients throughout New Jersey and New York, including the communities of Newark, Jersey City, Paterson, Elizabeth, Edison, Toms River, Trenton, Clifton, Camden, Brick Township, Woodbridge Township, Bergen Co., Middlesex Co., Somerset Co., Warren Co., Sussex Co., Monmouth Co., Mercer Co., Ocean Co., Hudson Co., Passaic Co., Essex Co., Union Co., Morris Co., Teaneck, Fort Lee, Paramus, Hackensack, Hoboken, Secaucus, Englewood, Mahwah, Bergenfield, Union City, North Bergen, Ridgewood, Bayonne, Ridgefield, Belleville, Alpine, New Milford and Atlantic City.
In addition to construction site accidents, the firm's practice areas include personal injury, auto accidents, drunk-driving accidents, motor vehicle accidents, medical malpractice, premises liability, product liability, slip-and-fall injuries, truck accidents and workers' compensation.
For more information about Davis, Saperstein & Salomon, P.C., call (800) LAW-2000 or use the firm's online contact form.
###