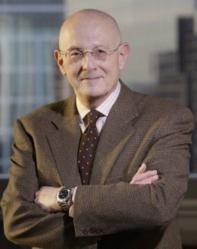 Clients deserve honest and competent representation, and when their lawyers fail to provide those services, they need to be held accountable.
Teaneck, NJ (PRWEB) January 31, 2012
To meet the growing demand for information about one's legal options after hired counsel has negligently handled a case or commercial transaction, the New Jersey legal malpractice lawyers of Davis, Saperstein & Salomon, P.C., have added a new page to their website.
"Individual and corporate consumers of legal services are increasingly recognizing that, just like when they purchase any other product or service, they are entitled to competent and effective counsel when they hire a lawyer, and that's one reason why there is a demand for legal assistance in this area," said Bennett J. Wasserman, the head of the New Jersey personal injury firm's Legal Malpractice Department.
"Clients deserve honest and competent representation, and when their lawyers fail to provide those services, they need to be held accountable," the New Jersey legal malpractice lawyer said.
The new Web page provides individuals, corporations and government entities with an overview of attorney mistakes or misconduct that can give rise to a legal malpractice lawsuit, including those situations when a domestic or international company has been led astray and harmed by the outside counsel it has hired.
The page also describes how the Legal Malpractice Department of Davis, Saperstein & Salomon, P.C., can use its attorneys and resources to assist in recovering the financial losses that are caused by the attorney malpractice.
For instance, when a case involves the mishandling of a merger, a commercial transaction, an auto accident, medical malpractice case or divorce, the department can tap the knowledge of the firm's attorneys practicing in those areas.
The firm also uses extensive databases to determine the full extent of recoverable financial losses that attorney negligence has caused.
"We have a dynamic approach to legal malpractice, in that sense," Wasserman said.
As the Web page notes, Wasserman is one of the most widely recognized and highly respected legal malpractice authorities and attorneys in the country, with more than three decades of experience in this unique area of the law.
"I took an interest in this area at a time when there weren't too many lawyers involved in it, because I saw a parallel to medical malpractice," said Wasserman, who has been practicing law in New York, New Jersey, Pennsylvania and other state and federal courts across the country since 1974.
He has been certified as a civil trial attorney by the New Jersey Supreme Court since 1985, and, in 2008, he was named the New Jersey Law Journal's "Lawyer of the Year."
"In medical malpractice, you might encounter what's called a 'conspiracy of silence,' where it's hard to get one medical professional to testify about the mistakes of another doctor. I saw the same phenomenon in the area of legal malpractice," Wasserman said.
"However, it was even worse in legal malpractice. Not only was it difficult to find a lawyer who would testify against another lawyer, but many lawyers weren't even willing to bring a lawsuit against another lawyer. It was a double whammy."
Wasserman said he is encouraged by the fact that legal malpractice is now a growing area of the law. In his view, it helps to improve the legal profession.
"Today, for instance, there are numerous continuing legal education courses that try to instill best practices among lawyers," he said. "You didn't have those courses 30 years ago."
In addition to prosecuting, defending and providing strategic consultation to those who have suffered losses due to legal malpractice, Wasserman has served as an expert witness in more than 1,000 cases involving lawyer's negligence across the country.
He also edits the annual review of New Jersey attorney ethics opinions and legal malpractice decisions for the New Jersey Law Journal, and he teaches a course on legal malpractice for his alma mater, the Hofstra University School of Law. His law students frequently contribute to the "Legal Malpractice Law Review" blog that Wasserman oversees.
"Law students need to be educated on how to prosecute and defend these cases, because it is a growing specialty or sub-specialty of the law," he said. "The next generation of lawyers can also learn to become better lawyers by learning about the mistakes that other lawyers make."
About Davis, Saperstein & Salomon, P.C.
The New Jersey legal malpractice attorneys and dedicated staff of Davis, Saperstein & Salomon, P.C., provide compassionate and skilled legal help to those who have suffered losses due to the negligence of hired counsel.
Since 1981, the firm has secured more than $400 million in verdicts and settlements for clients throughout North Jersey and New York, including the communities of New York City, Newark, Jersey City, Paterson, Elizabeth, Edison, Toms River, Trenton, Clifton, Camden, Brick Township, Woodbridge Township, Bergen Co., Middlesex Co., Somerset Co., Warren Co., Sussex Co., Monmouth Co., Mercer Co., Ocean Co., Hudson Co., Passaic Co., Essex Co., Union Co., Morris Co., Teaneck, Fort Lee, Paramus, Hackensack, Hoboken, Secaucus, Englewood, Mahwah, Bergenfield, Union City, North Bergen, Ridgewood, Bayonne, Ridgefield, Belleville, Alpine, New Milford and Atlantic City.
In addition to legal malpractice, the firm's practice areas include catastrophic and serious personal injury, auto accidents, drunk-driving accidents, motor vehicle accidents, medical malpractice, premises liability, product liability, slips and falls, truck accidents and workers' compensation.
For more information about Davis, Saperstein & Salomon, P.C., call (800) LAW-2000 or use the firm's online contact form.
###