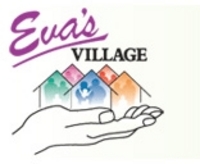 Despite detecting a decline in giving, Eva's Village is building 50 units of affordable housing, and expanding Eva's Kitchen and Eva's Primary Care Clinic to meet the increasing demand
Paterson, NJ (PRWEB) May 27, 2010
Eva's Village, the well-known Paterson, NJ anti-poverty nonprofit, describes a "perfect storm" of declining donations during a time of increasing need among the hungry, homeless and poor.
In a survey conducted in March 2009, The Council on Foundations reported that 62 percent of the 430 foundations surveyed, expect to reduce their grant making this year. Eva's Village has received notification from numerous foundations that they are not distributing funds at this time because they are redirecting interests elsewhere or because funds have been allocated for the year.
Coincidentally, The Center for Non-Profits conducted an online survey of New Jersey Non-Profits in February 2010. Similar to the previous year, they reported that 64% of the responding organizations saw an increase in the demand for their services in 2009 and expect the trend to continue in 2010. Eva's Village alone experienced a 20% increase in the hungry and homeless coming to Eva's Kitchen for a hot lunch over the past two years (since 2007). Eva's Village also reports an increase in the poor and homeless seeking free medical and dental care at the Eva's Village Primary Care Clinic.
Despite detecting a decline in giving, Eva's Village is building 50 units of affordable housing, and expanding Eva's Kitchen and Eva's Primary Care Clinic to meet the increasing demand.
Sister Gloria Perez, Executive Director of Eva's Village, notes that the Eva's Village mission of feeding the hungry, housing the homeless, treating the addicted and providing medical care for the poor has never been driven by donations, but by need. Donna Marie Fico, Chief Marketing Officer at Eva's Village remains hopeful. She reports that during the current economic downturn, Eva's Village has been increasingly proactive in employing new fundraising strategies.
Noting that many corporations and foundations were decreasing the funds distributed to charity, Eva's Village created the "Bond, Boost, and Build" program. This highly successful team building effort for the employees of New Jersey corporations offers tours of Eva's Village and volunteering in Eva's Kitchen, a NJ soup kitchen serving a nutritious lunch to more than 350 homeless and working poor individuals daily.
More new efforts at Eva's Village aim to reach donors and volunteers able to participate at a modest level. A 5K fun walk/run was created last year and deemed a success. Titled the "Journey of Hope", the second annual walk/run will be held on September 25, 2010 at Garret Mountain Reservation, Woodland Park (West Paterson), NJ. Ms. Fico notes that the event drew participants from a new donor demographic, increased the participation of smaller businesses, and enlisted the help of the youth in the area.
Eva's Village has also enlisted the help of a Volunteer Coordinator, and is adding another fundraising event titled "Behind the Seams". This fashion show, featuring the Robert Graham Collection was suggested by two Eva's Village supporters who are cosponsoring the event; Sal Lauretta for Men, Midland Park, and Bottagra Restaurant, Hawthorne. The fashion show will be on June 7, 2010 at Bottagra Restaurant (call 973-523-6220 ext. 235 for more information).
Ms. Fico says, "It is important during this time of economic uncertainty that we put our resources to maximum use and that we be creative and efficient in delivering our programs as well as supporting them." She reports that as one of the most respected, progressive and effective anti-poverty organizations in the state of New Jersey, Eva's Village receives high marks for efficiency, including its third consecutive Four-Star rating by Charity Navigator indicating that Eva's Village "Exceeds industry standards and outperforms most charities in its Cause" (Charity Navigator).
For more information on Eva's Village and any of its upcoming events, email Donna Fico, Chief Marketing Officer at Donna.Fico@evasvillage.org or call (973) 523-6220 Ext. 230.
Originally a New Jersey soup kitchen, Eva's Village was founded in 1982 by Msgr. Vincent E. Puma in response to the increasing incidence of homelessness in his Paterson, NJ parish. But Msgr. Puma soon realized that a soup kitchen was not enough. With the generous support of thousands of donors and private and government grants, Eva's has grown into the most respected anti-poverty program in New Jersey.
For more information about the Eva's Village "Bond, Boost, and Build" team building effort for corporations, the "Journey of Hope" 5k fun walk/run, "Behind the Seams" fashion show, and other events at Eva's Village, please go to http://www.evasvillage.org/ call 973.523.6220 or write to: Donna Fico, Chief Marketing Officer, Eva's Village, 393 Main Street, Paterson, NJ, 07501.
This press release has been distributed by SalemGlobal Internet Interactive Public Relations. Based in New York City, SalemGlobal, optimizes websites to increase donations for non profit organizations, increase traffic from search engines, provides lead generation, and improves conversion of site visitors to buyers. Other services include general website marketing, search engine optimization (SEO), ecommerce solutions, content management systems, website hosting, web design and maintenance. For more information, please contact CEO Raphi Salem at 646-217-4733.
###