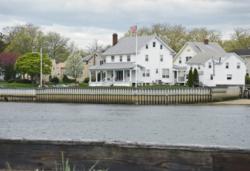 The Obama administration claims that HARP will save homeowners an average of $250 a month in mortgage payments, and that the Home Affordable Refinance Program overall will help an anticipated 4-5 million underwater homeowners
Trenton, New Jersey (PRWEB) August 15, 2012
Allied Mortgage Direct, an approved New Jersey HARP Mortgage Lender, reports a significant increase in negative equity refinances for the state's severely underwater homeowners.
According to the most recent HARP Refinance Report by the Federal Housing Finance Agency (FHFA), HARP loans in New Jersey rose 2,790 from the previous month to a total of 12,428 year-to-date.
More importantly, the number of New Jersey HARP loans closed for borrowers with a mortgage balance greater than 125 percent Loan-to-Value increased from 16 in the previous month to 598. This is potentially good news and a positive trend that might help lower the state's number of foreclosures, which Realtytrac has recorded at 55,087 (1 in every 1,566).
CLICK HERE To check HARP Eligibility
On a national level, there have been 422,968 HARP refinances for Fannie Mae and Freddie Mac loans in 2012, with 25,865 of those funding in June, up from 67,456 in May.
CoreLogic, a data and analytics company, lists a total of 434,536 homes with or near negative equity out of a total of 1,883,475 mortgage in the state of New Jersey.
Also mentioned in CoreLogic's most recent Negative Equity Report, "17 million borrowers were between 80 percent and 125 percent LTV in Q1 2012 and, purely from an LTV perspective, eligible for the Home Affordable Refinance Program (HARP) under the original requirements first introduced in March 2009. The removal of the 125 percent LTV cap via HARP 2.0 means that more than 22 million borrowers are currently eligible for HARP 2.0 when just considering LTV alone.
With 23.1 percent of all mortgages near or underwater in the state of New Jersey, there are apparently plenty of homeowners who could be helped by the new changes to the Home Affordable Refinance Program.
While the Making Home Affordable guidelines for HARP Eligibility requirements seem to be easy for borrowers to understand, mortgage banks and lenders have their own set of rules and "Overlays" that ultimately determine final interest rates and refinance approvals.
Click Here to check HARP Eligibility
"Don't give up hope if the first bank you speak with comes back weeks or months later with a loan denial," says Mark Madsen, Managing Partner for the National HARP Lender Network, HARPapproval.com. Madsen explains that there are plenty of mortgage companies who are serious about helping underwater homeowners with this new refinance program, and that it is important to ask the right questions when pre-qualifying a HARP Lender.
"As a direct Fannie Mae Seller / Servicer, we provide better service than most other HARP refinance providers in the fact that our bank can streamline the closing process in-house, as well as make internal loan approval decisions based on common sense underwriting that follows the intended Home Affordable Refinance Program guidelines" states Craig Reynolds, Branch Manager of Allied Mortgage Direct.
Many underwater homeowners run into challenges or delays with most other HARP 2.0 lenders if mortgage insurance, either Lender Paid Mortgage Insurance (LPMI) or Private Mortgage Insurance (PMI), is present and needs to be transferred.
Reynolds says Allied Mortgage Direct has a department dedicated to handling HARP mortgage insurance transfers for their clients, which he believes gives his company a competitive advantage for being able to help more borrowers applying for a HARP refinance in New Jersey.
HARP 2.0 Overview:
In October 2011, the Federal Housing Finance Agency (FHFA), Fannie Mae, and Freddie Mac announced enhancements to the Home Affordable Refinance Program that make it easier for lenders to refinance HARP-eligible mortgages.
The Home Affordable Refinance Program (HARP) is a streamline refinance program created to help responsible borrowers who have continued to make their mortgage payments, but may be unable to refinance over recent years due to a decline in their home value.
The Obama administration claims that HARP will save homeowners an average of $250 a month in mortgage payments, and that the Home Affordable Refinance Program overall will help an anticipated 4-5 million underwater homeowners.
About Allied Mortgage Direct:
Allied Mortgage Direct is a division of Allied Mortgage Group, a National Mortgage Banker and direct Fannie Mae servicer. AMG has been in business for over 18 years, having funded more than 10 Billion in mortgage loans and holds an A+ Rating with the Better Business Bureau. Licensed by State of New Jersey Department of Banking and Insurance: 9501070 NMLS# 1067
Contact Craig Reynolds at 201-205-2241 or online at http://newjersey.harpmortgagelender.com/ for more information about HARP loans in New Jersey.