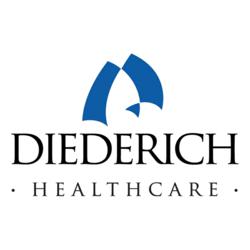 This expansion is consistent with our commitment to provide cost effective and accessible malpractice insurance to the physicians of New Jersey.
Carbondale, IL (PRWEB) February 02, 2012
Diederich Healthcare, a division of Diederich Insurance Agency, LLC, a leading provider of medical malpractice insurance for physicians, has announced that the agency has expanded its coverage area to include physicians practicing in the state of New Jersey. "This expansion is consistent with our commitment to provide cost effective and accessible malpractice insurance to the physicians of New Jersey. We have achieved our goal to increase our staff of highly trained professionals dedicated to serve the needs of our healthcare clients, while expanding our accessibility", stated Jeffery M. Diederich, Chairman and Chief Executive Officer of Diederich Insurance Agency, LLC.
The expansion offers additional coverage options to physicians in New Jersey through Positive Physicians Insurance Exchange (PPIX), a fully admitted New Jersey carrier. Positive Physicians Insurance Exchange (PPIX) is a physician-driven medical malpractice insurance company that was created to provide stable, affordable, and long-term professional liability protection for its physician policyholders. For more than 10 years, PPIX's objective is to give policyholders the peace of mind to grow and develop their practices without rising insurance rates and burdensome claims management threatening business survival.
PPIX offers two distinct types of policies; a traditional claims-made policy and a positive protection claims-made policy. PPIX's traditional claims-made policy is equivalent to the claims-made policies offered by other admitted New Jersey carriers. These traditional claim-made policies typically include retro-active coverage, consent to settle clause, no deductible, and free tail provisions upon retirement.
Additionally, PPIX has developed an enhanced claims-made policy called Positive Protection, which provides tail anytime the policy is terminated, similar to an Occurrence policy. This type of policy eliminates the need to purchase expensive tail coverage.
PPIX has been committed to providing policy features that have been shown to improve patient care, reduce claims, and lower policy costs. At no additional cost, PPIX has made available certain specialty coverages that includes; Network Security & Privacy Insurance, MEDEFENSE-Plus Regulatory Coverage, Patient Notification & Credit Monitoring Costs Insurance, and Data Recovery Costs Insurance.
Specialties that are likely to be affected by this new option include Anesthesia, Cardiology, Emergency Medicine, General Surgery, Internal Medicine, Neurology, Neurosurgery, Ophthalmology, Orthopedic Medicine, Pain Management, Physiatry, Plastic Surgery, Podiatry, Primary care, Radiology, Sports Medicine, and Urology.
Physicians in New Jersey who wish to learn more about Diederich Healthcare, obtain more medical malpractice insurance information or receive a free Medical Malpractice Insurance Quote, please contact our experienced professionals at 800.457.7790 or visit http://www.diederichhealthcare.com.
Diederich Healthcare provides comprehensive medical malpractice insurance and consulting services to over 13,000 healthcare providers throughout the United States. Through Diederich's seven (7) U.S. regional offices and multiple sales and service centers the company strives to provide superior client services. Physicians using us as a single source eliminate many of their hassles. As a leader in the industry for over 40 years, our goal is to deliver cost-effective quality insurance to our physician clients.
Diederich Healthcare understands the need to reduce a practice's overhead expense and shopping for a new medical malpractice insurance carrier is one of the easiest ways to cut out unnecessary costs. Contact an agent at Diederich Healthcare today to see how today's rates compare with your current policy.
# # #