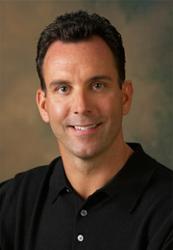 So many people were affected by Sandy, including our patients, staff, friends, and family. We had to act.
Toms River, NJ (PRWEB) February 20, 2013
Residents from all across the Garden State didn't have to go to the Personal Enhancement Center in Toms River to enjoy healing and personal improvement at Bella Derma Medi-Spa. This past holiday season, the cosmetic surgery clinic ran a fundraiser exclusively for the benefit of Hurricane Sandy victims. As part of the Restore the Shore fundraiser, the Personal Enhancement Center's Dr. Godek promoted "Beauty in a Box, Raffle for a Cause." Raffle contestants competed to win a cosmetic package worth over $6,500.
The real winners, of course, were the victims of the storm. 100% percent of proceeds went to those recovering from Hurricane Sandy. Raffle tickets were sold for $20, $50, and $100 (for 1, 3, and 7 drawings, respectively). The $5,200 in donations from "Beauty in a Box" were supplemented by 47 warm winter coats collected as part of Dr. Godek's "Coats for a Cause." These came in handy, because soon after Sandy passed through, the weather took a turn and temperatures plunged. The weakening tropical depression collided with a winter front, causing record-setting snowfall. "We're incredibly happy that we could do something to help," Dr.Godek said. "So many people were affected by Sandy, including our patients, staff, friends, and family. We had to act."
The raffle winner enjoyed relaxing spa products and the opportunity to undergo various cosmetic procedures designed to remove everything from wrinkles, fill in fine lines and even reduce fat. Included in the package were three treatments of Botox or Dysport and one CoolSculpting session. When it comes to Botox, New Jersey women and men often go to under-qualified dermatologists and general practitioners. That's when this relatively routine procedure can be quite dangerous. The staff at the Personal Enhancement Center is licensed and trained to use cosmetic injectables to reduce the visibility of wrinkles and fine lines in and around the face. CoolSculpting is also an FDA-approved, non-surgical, fat-reducing treatment performed by trained professionals. During this fat eliminating procedure, extremely cold temperatures are used to shrink fat cells in hard-to-target areas like the midsection, hips, "lovehandles," and thighs. The Personal Enhancement Center's Bella Derma Medi-Spa also produces some of its own private label skin care products designed to combat the signs of aging and heal damaged skin.
As a well-regarded, Harvard-educated physician and plastic surgeon, New Jersey residents come to Dr. Godek for honest assessments, evaluations, and treatments aimed at personal betterment. He is consistently listed as being one of the top plastic surgeons in the area, has appeared in national news outlets including Allure, NBC, and NPR, and was recognized as a US World & News Top Doc due to his unique, compassionate approach to plastic surgery. New Jersey based, Dr. Godek, is known for a variety of procedures, including facelifts, eyelid surgery, breast augmentation and abdominoplasty. He also performs non-invasive cosmetic treatments to enhance the appearance and boost the confidence of his patients.
Personal Enhancement Center, 1430 Hooper Ave, Toms River, NJ 08753 732-281-1988. Are you interested in Botox or CoolSculpting? New Jersey residents are encouraged to come to the Personal Enhancement Center, where they'll enjoy the treatment from a nationally-recognized, board-certified plastic surgeon. With state-of-the-art techniques and technology, the Personal Enhancement Center has affiliations with four local medical centers and hospitals. All of Dr. Godek's procedures are performed with precision and care.