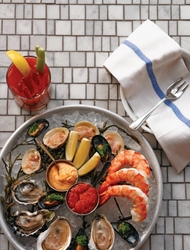 A look at 22 new restaurants to try in the Garden State
Morristown, NJ (PRWEB) January 28, 2009
New Jersey Monthly, the most-trusted source for dining information in the Garden State, wants to make sure its readers continue to enjoy the luxury of dining out, even in tough economic times.
In the February issue, New Jersey Monthly highlights seven top restaurants that are offering Recession Pricing specials this winter. From Collingswood in South Jersey and Red Bank near The Shore to the famed restaurant towns of Montclair, Chatham, Millburn and New Brunswick there are great dining bargains for the taking.
Another way to dine for less, according to New Jersey Monthly, is to opt for that old standby, brunch. Throughout the Garden State, chefs are finding ways to inject new style, variety and value into their brunch menus. Often brunch can mean dining in the finest restaurants for a fraction of the usual cost.
New Jersey Monthly points the way to 34 different Garden State restaurants with memorable brunch menus. Among the favorites: Arthur's Landing in Weehawken, with its spectacular view of Manhattan, and Avenue in Long Branch, where comfort food is served alongside their signature Bellinis.
Also in the February issue of New Jersey Monthly: "A look at 22 new restaurants to try in the Garden State", plus a special focus on Bobby's Burger Palace, the new upscale hamburger place opened in Eatontown by celebrity chef Bobby Flay.
As usual, New Jersey Monthly also offers its expert reviews of several noteworthy NJ restaurants, plus the state's most comprehensive restaurant listings. You can search those listings and more at http://www.njmonthly.com. Our online database contains more than 2,500 restaurant entries, searchable by city, price range, and cuisine type.
About New Jersey Monthly:
New Jersey Monthly is the Garden State's most widely read local magazine. Every month, more than half a million readers look to the magazine and its website, http://www.njmonthly.com, for the best the state has to offer, from dining to day trips to great places to live and work.
###