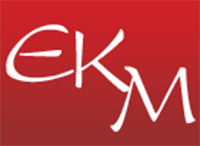 EKM Caters To All Budgets
Sarasota, FL (PRWEB) December 17, 2012
Exclusive Kitchens and More is located at 6051 North Washington Blvd in Sarasota, FL and services Sarasota and Manatee Counties and surrounding areas.
The new showroom's impressive display features the finest wood, stone and tile collections in the South Florida area. The selection consists of top-notch products at the areas lowest prices.
Exclusive Kitchens and More offers free in-home consultation to help customers envision their dream kitchen with extensive options that are sure to accommodate each customer regardless of their budget.
Competition is prominent for Exclusive Kitchens and More in the Sarasota and Bradenton area however, they are consistently recognized as a top choice because of the second-to-none quality put into their service and selection of products.
Customers of the local business receive a personalized experience from the in-home consultation to the professional and friendly team at Exclusive Kitchens and More that is incomparable to what large corporations can offer.
Products and services include refinishing and restoration of natural stone floors, professional installation of flooring, cabinets and countertops, and in-house countertop fabrication.
Exclusive Kitchens and More offers the highest quality at the lowest price by fabricating all marble, quartz and granite countertops in-house.
EKM carries premium brands that can fit into any budget. Mohawk Carpeting and Flooring, Cambria Quartz, and Doormark Cabinetry are just a few of the business's premium vendors.
Exclusive Kitchens and More is confident in all products and services and boasts a 100% money back guarantee. Taking pride in not only meeting customer expectations, but exceeding them.
For more information on Exclusive Kitchens and More, please visit http://exclusivekitchensandmore.com or call (941) 580-9005