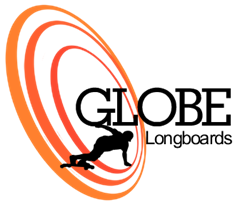 Greenville. SC (PRWEB) June 26, 2013
Longboarding can be an expensive interest, but a very rewarding hobby. The owners and operators of GlobeLongboards.com have made it clear that their main business goal is to provide top-notch longboards at prices that any skater can afford. The company recently added hundreds of new products and categories for sale on their site, including some new race helmets and slide gloves for high-speed longboarding.
GlobeLongboards.com also keeps a blog that is packed with tips and tricks for anyone with an interest in longboarding. Beginners who are trying to choose a new board can find helpful and detailed reviews on the latest setups, and longboarding veterans can find tips and tricks to improve their skills.
Considering their high amount of growth since their recent launch, it will be very interesting to see what GlobeLongboards.com does in the future, and what new opportunities will open up for those who give their business to this dedicated company.
More About Globe Longboards
http://globelongboards.com/ started when a few longboarders decided that they wanted to sell top-notch longboards at prices that the average skater could afford. Since their launch GlobeLongboards.com has added hundreds of products for sale and written articles that cover every topic from "How to Choose the Right Longboard," to "Preparing Your Longboard for Winter Weather." GlobeLongboards.com is the best place to find great longboards at great prices, so stop by today, get a board, and hit the streets!