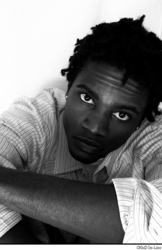 I saw Kevin Garnett and his OBF crew as a child go from one the older guys at the park we'd run behind, to a multi-million dollar group of well-manicured businessmen. It made me realize anything is possible and gave me a drive for more
Greenville, SC (PRWEB) July 14, 2009
He's not Lupe, Wale, Drake, or Lil Wayne. However, what if you took the laid back southern swagger, oppressed Midwest conscious, and fashion savvy wit of the four? If you did that, you would probably have a record labels dream. Matter of fact, you might consider yourself having a C.KhiD. The fastest growing buzz on-line, the summer of 2009 was about Drake but now it's turning towards South Carolina rap artist C.KhiD. Only a few steps away from his career dream, people cannot kill the dream of this new hip-hop music artist and entrepreneur.
"I saw Kevin Garnett and his OBF crew as a child go from one the older guys at the park we'd run behind, to a multi-million dollar group of well-manicured businessmen. It made me realize anything is possible and gave me a drive for more," says the artist between a music session.
An internet-created prodigy since 17 himself, C.KhiD watched Kevin Garnett's fame transform the Mauldin city park into a spectacle as a child. Inspired by the Boston Celtic NBA champion's rise to success, he uses the energy of Kevin Garnett to fuel his own ambitions even though he longer sees him.
"A lot of people in Greenville say negative things because KG's not around anymore but honestly, he did more for me with his camps and hanging around than 90% of the people I have met in life. And those people speaking (he laughs)," continued the young rap artist.
Releasing new Hip-Hop music on SoundClick, Youtube, Reverb Nation, Myxer, Myspace, and more, C.KhiD has generated a buzz on-line that grows daily. Taking time to communicate with Myspace and Youtube friends daily, he's also aiming to remain in touch with people as he grows into the fame he once despised.
"I'm a great artist creatively and I love people before any fame. I love the Hip-Hop culture that I lived in most of my life and hope to change the direction of where its going, giving my real life. Different, i'm feeding my story to Hip-Hop culture with my open relationships and giving the game and motivation you need for success in any relationship from business to personal," C.KhiD ends before going back to work on his music.
Leaking clips of new Hip-Hop music song "I Want This World" on CKHID.com, the artist believes his single will likely be a summer anthem in Southeast, Mid-Atlantic, and Northeast states. Thousands of Sports Illustrated (CNN) users have already previewed the song thanks to a viral video parodying the Jordan Crawford dunk on Lebron James hype. With melodious singing and rapping on the Hip-Hip music single, C.KhiD's unique delivery is explosive and enchanting.
Declining 2 recording contract offers already, C.KhiD has managed to catch major attention independently. Hip-Hop music and culture web sites such as Sojones, Youtube, Kicks and Chicks, Air Yeezys, and Myspace have helped push the rap-stereotype defying artist. That along with the support of viral videos and audio leaks, C.KhiD's debut album is expected to sale thousands of units. Self-entitled, C.KhiD's debut rap album "CKHID", will be a must have for the last quarter. An acronym for 'Cannot Kill How I'm Dreaming,' the SC music artist plans to release the CKHID album in August 2009 unless halted by the signing of a major recording contract.
CKHID is an artist and entertainment company entity. C.KhiD considers himself a music artist that makes great Hip-Hop cultured music but remains influenced by greats such as Jay-Z, The Beatles, Bob Marley, and others. Launched and completed recently, the official C.KhiD music and arts site is located on-line at http://www.ckhid.com.
###