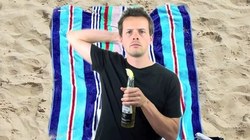 ...we knew we had a very specific audience. It's about targeted marketing...
(PRWEB) March 24, 2011
As a business, getting found online is the ultimate goal and now with the success of things like the Old Spice commercial, the demand for viral marketing campaigns has skyrocketed, but without social media, none of this would be possible on such a large scale and in such a short space of time. Social media has really levelled the playing field, but at the same time created more competition, so businesses are constantly searching for new and inventive ways to market themselves online.
Viral marketing is the word on every business' lips, but many don't know where to start, so one successful online marketing company, Melbourne SEO Services, has just announced it's here to help small businesses produce, and more importantly, optimise their videos for the greatest chance of viral success.
There is no denying it: The Old Spice ads, first launched at the Superbowl in February 2010, have been a smash hit for both the company and the advertising agency behind it.
The social media numbers are astounding: 40 million YouTube views in 12 months; A Twitter increase of 2700%; Facebook interaction up by 800%; Traffic to oldspice.com increased by 300%.
Old Spice became the number 1 all-time most viewed branded channel on YouTube. This all led to a sales increase of 107% for Old Spice body wash. Needless to say the company is overjoyed.
What's more impressive is the global response to the ad. As the spot testifies, a well-targeted and entertaining piece of marketing communication can have huge viral appeal. As could be expected life imitates art and subsequently the spot has caused a chain reaction of new Old Spice commercial parodies all over the world.
Some examples were as simple as young children playing in their bathrooms, animated characters peddling sausages and folk singers remixing the script.
Sesame Street had a go with Grover in the title role. It even made its way into the political arena when Joe Miller, a 2010 United States Senate candidate, parodied the now famous Isaiah Mustafa as part of his campaign. Such is the pull of popular culture in our time and the speed at which it can be communicated through social media channels.
More recently companies are jumping on board the bandwagon. David Jenyns, Director of Melbourne SEO Services, has created a version to tell the world about the dangers of using 'inferior' Search Engine Optimisation (SEO). Aimed at small business owners with a potentially struggling online presence, the parody plays on the Old Spice commercial's success.
"It's all about the cutting-edge for us and our clients." says Jenyns. "Campaigns like Old Spice create momentum in the marketplace and it's a great strategy to jump into their slipstream."
This isn't the first foray into creative marketing for Jenyns and his team at Melbourne SEO Services. Last year they launched their Google vs Yellow Pages spot, which saw them hitting the streets of Melbourne to find out who still uses the Yellow Pages as opposed to Google to do their searching.
A simple vox pop style video that asked a series of straightforward questions, helped the spot reach 10,000 views in the last 12 months. Not to mention the ongoing commentary on the YouTube channel.
Jenyns describes its success as a form of branded content. "We weren't looking to break any records with this campaign, because we knew we had a very specific audience. It's all about targeted marketing strategies and Google vs Yellow Pages was exactly that."
This philosophy extends into Melbourne SEO Services. "Our clients aren't looking to capture every single person on the web. They know their customers and we help them find them," says Jenyns. "Like we say in our new ad: Get Serious, Man."
To watch the recent parody, or find out more about this new service, please visit http://www.melbourneseoservices.com/old-spice-viral-video-parody/ or call (03) 8060 5131 during office hours.
Melbourne SEO Services is a boutique search engine marketing company based in Melbourne, Australia - helping small to medium sized business market their business more effectively online. To get world class SEO training vist our site or the complete entrepreneur blog today.
###