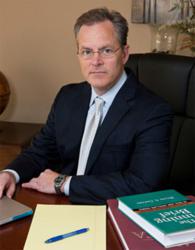 To ensure the safety of motorcyclists on Louisiana highways, it is vitally important that riders and drivers share the responsibility as well as the road.
Mandeville, LA (PRWEB) May 11, 2012
New Orleans motorcycle accident lawyer C. Arlen Braud II said today that it is important to remember the role of other drivers as Louisiana recognizes Motorcycle Safety Awareness month in May.
"In too many accidents in which a motorcycle rider is killed in Louisiana, a second vehicle is involved," said Braud, a partner with Braud & Gallagher, a New Orleans personal injury law firm that provides legal help to Louisiana motorcycle accident victims.
"To ensure the safety of motorcyclists on Louisiana highways, it is vitally important that riders and drivers share the responsibility as well as the road," he said.
Louisiana State University's Highway Safety Research Group (HSRG) says 75 people (including 71 motorcycle drivers) were killed in motorcycle wrecks in the state in 2011. Only 33 of the year's fatal motorcycle crashes, 44 percent, involved a single vehicle.
The HSRG says overall that there were 1,886 motorcycles involved in crashes that resulted in a fatality, personal injury or property damage in Louisiana in 2011.
Governor Bobby Jindal proclaimed May "Motorcyclist Awareness and Safety Month" in Louisiana on April 29. The Louisiana Motorcycle Awareness Campaign sponsored a rally in the front of the State Capitol to draw attention to motorcycle safety issues.
The National Highway Traffic Safety Administration (NHTSA) sponsors Motorcycle Safety Awareness Month each May as a national initiative aimed at getting motorists and motorcyclists to "share the road" with each other. The NHTSA says motorcycles are vehicles with the same rights and privileges as any motor vehicle on the roadway.
Motorcyclist fatalities increased nationwide in 2010 to 4,502, which was 14 percent of total highway fatalities for the year, according to the NHTSA. The increase in fatalities renewed a 13-year trend that had been interrupted by a one-year decline in 2009, when 4,469 motorcyclists were killed.
Because motorcycles are small, it can be difficult to see them or to judge their speed and distance as they approach, Braud said. Motorcycles can also be harder to locate in a vehicle's blind spot.
"When you share the road with a motorcycle, do it from a distance," Braud said. "If you are behind a motorcycle, allow extra room for it to maneuver or stop in an emergency. Let a motorcyclist have the full width of the lane. Above all, don't ever try to share the lane with them."
Braud said any motorcyclist seriously injured because of a reckless or negligent act by another driver should contact an attorney to discuss their rights to compensation for their losses due to medical expenses, property damage and pain and suffering.
Braud & Gallagher has investigated motorcycle accidents in New Orleans and elsewhere in Louisiana. The firm has obtained millions of dollars in settlements and judgments for injury victims or their families through personal injury or wrongful death lawsuits based.
"Our motorcycle accident lawyers proudly stand as advocates for the rights of injured motorcyclists, and we'll continue to promote safety awareness on the part of motorcycle riders and everyone else our highways," Braud said.
About Braud & Gallagher
The New Orleans, Louisiana accident attorneys of Braud & Gallagher are committed to aggressively advocating for the rights of victims who have sustained serious injuries in accidents throughout Louisiana, including New Orleans and surrounding areas in Jefferson Parish, Baton Rouge, St. Charles Parish, Mandeville, Terrebonne Parish, Lafourche Parish, St. John the Baptist. The firm's practice areas include car accidents, motorcycle accidents, trucking accidents, commercial vehicle accidents, pedestrian accidents, bicycle accidents and bus accidents. The firm's office is located at 111 N. Causeway Blvd., #201, Mandeville, LA, 70448. To learn more about Braud & Gallagher or schedule a free case consultation, call (800) 256-5674 or use its online contact form.