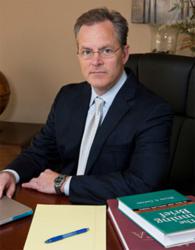 Louisiana roads that are in disrepair can cause many car accidents, personal injury and death. Rough roads are dangerous roads.
Mandeville, LA (PRWEB) September 29, 2012
Money being spent on roads in Louisiana will reduce the danger posed to the public by highways in disrepair, New Orleans car accident attorney C. Arlen Braud II said today.
"The state of Louisiana's Quality Surface Project, and its plan to resurface more than 1,000 miles of state highways, represents an investment not only in roads but in the lives of the state's residents," said Braud, a partner with the personal injury firm of Braud & Gallagher, Louisiana accident attorneys.
"Louisiana roads that are in disrepair can cause many car accidents, personal injury and death," Braud continued. "Rough roads are dangerous roads."
The Quality Surface Project will fund $150 million worth of roadwork on 75 different segments of roads in the state beginning next year, according to The Daily World. The three-year project is to be funded though $425 million in bonds and revenue from a 16 cents-a-gallon gasoline tax passed in the 1980s, the newspaper said.
The state has spent $4.6 billion on construction projects covering 4,000 miles of state roads since 2008, and has a backlog of about $12 billion worth of road repairs to be made, according to the news report.
"These repairs are obviously necessary," Braud said.
Braud said state governments have a responsibility to provide roadways that meet federal and state safety standards. Road conditions must not present an unreasonable risk of causing automobile wrecks.
"Potholes and other surface defects, or sudden, steep shoulder drop-offs can cause drivers to lose control of their vehicles and lead to serious crashes," Braud said. "Anyone who is injured in a car crash caused by a defective roadway has legal recourse against the local or state government responsible for that stretch of road."
Braud said it is important for victims of defective highway accidents to contact an experienced New Orleans car accident lawyer to assess whether a governmental entity or its contractors can be held liable for a crash that may have been caused by a highway or street being in disrepair.
"Personal injury and wrongful death lawsuits against governmental agencies based on defective roads can be successful and can help car crash victims or their families obtain compensation they deserve," Braud said.
"Defective roads cause more injuries and death than people realize," the veteran attorney added. "It's a good thing that Louisiana is trying to get a handle on this issue."
About Braud & Gallagher
The Louisiana accident attorneys of Braud & Gallagher are committed to aggressively advocating for the rights of victims who have sustained serious injuries in accidents throughout Louisiana, including New Orleans and surrounding areas in Jefferson Parish, Baton Rouge, St. Charles Parish, Mandeville, Terrebonne Parish, Lafourche Parish, St. John the Baptist. The firm's practice areas include car accidents, motorcycle accidents, trucking accidents, commercial vehicle accidents, pedestrian accidents, bicycle accidents and bus accidents. The firm's office is located at 111 N. Causeway Blvd., #201, Mandeville, LA 70448 (local phone (985) 778-0771). To learn more about the firm or schedule a free case consultation, call (800) 256-5674 or use its online contact form.