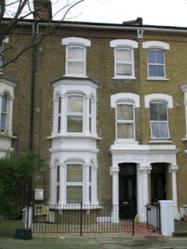 We're getting a lot of positive feedback from landlords via our agents following the change in law
London, UK (PRWEB UK) 14 November 2012
The new law, which has made squatting a criminal offence, was a controversial measure formulated by the Conservative-led Coalition. Justice Minister Crispin Blunt hailed the Legal Aid, Sentencing and Punishment of Offenders Act 2012 as providing protection for property owners who face "untold misery in eviction, repair and clean-up costs".
Critics attacked the statute for its potential impact on the vulnerable residents of vacant homes. Whatever its moral grounding and impact on the spectre of homelessness, it appears that the new law is having a beneficial effect on the confidence of private landlords with residential property to rent.
Previously, property owners who found that their investment had been taken over by unauthorised inhabitants were forced to attend court in order to obtain an eviction order. Only once the court had heard the case could an order be given and bailiffs be used to forcibly evict the would-be occupants. Given the constant backlog of cases in the court system, this put landlords in an unenviable position. The eviction process could take months, with the home being subjected to damage throughout this period. Thanks to the new law, however, owners of vacant residential property need only call the police if they discover squatters, who will then be immediately evicted and/or arrested.
Christopher Marriot of Property Property Property believes that the change has boosted the confidence levels of those with property to rent out, who might previously have been very wary of leaving homes uninhabited for any length of time. "We're getting a lot of positive feedback from agents and landlords following the change in the law. Any increase in confidence is beneficial for the property market as a whole, as landlords will be more willing to invest in homes that they know are safe. It could also mean that landlords and insurers might be paying less for the damage which is caused by an extended period of squatting, benefiting those looking to rent in London".
It is too early to quantify the change in the number of illegal squats occupying property in London. However, the initial indication is that unwanted residents are shifting their attention to commercial property, which is not protected under the new criminal offence. According to an article in the Financial Times, some specialist law firms have received double the normal amount of inquiries relating to commercial property squatters. This shift is acknowledged by PropertyPropertyProperty. "Given the information that we have received from our clients, it is our belief that the illegal occupation of residential properties is seen as being less attractive than it was previously, and for this reason, residential squatting is becoming less prevalent", says Christopher.
Aside from the protection offered by the new law, there is a great deal of guidance available to landlords who wish to prevent squatters from entering their property. Those landlords that entrust the management of their properties to local agents can expect advice from their management team if they have a property that will remain empty. Landlords can also receive information from specialist insurance companies.
Property Property Property are an online property portal that showcases properties from Sales and Lettings agents from across the UK.