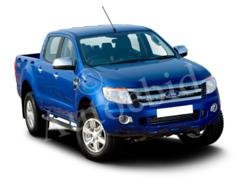 Get new van dealers to fight to win your order
(PRWEB UK) 21 December 2012
AutoeBid gets new van dealers nationally to fight it out to win your new van order. Buyers of new vans simply state what van they want, when they want it and how much they are prepared to pay then dealers bid against each other bidding the price down until all the buyers conditions are achieved then the dealer selects the best offer and the dealers supply's the van to the client directly in a totally safe way.
The service currently charges a fee for its service on a "no Win, No Fee" basis of £383 including VAT however shall be increasing this fee by 15% to £440 on all order placed from January 2013.
By simply placing your order before January new van buyers will not have to pay this increase and get the best new van and new car deals.