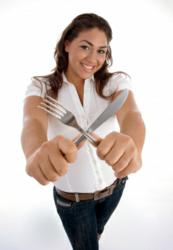 This video series was authored by a medical doctor and helps clear up some of the misconceptions about weight gain and loss.
Hartford, CT (PRWEB) December 11, 2012
As the New Year approaches, many women are preparing to make a resolutions list for the coming year. A brand new video series is now accessible from http://www.weightlosssuccessplan.com to help women get a boost for better health and wellness. This video series introduces ladies to some of the best advice to reduce body weight and to increase muscle tone by making simple daily changes.
This video series was authored by a medical doctor and helps clear up some of the misconceptions about weight gain and loss.
Calorie counting can be an obsession with some people that are more cautious about the amount of food that is consumed each day. While a general calorie count can be helpful, the types of foods that are eaten can have the biggest impact according to the new videos launched online.
An explanation of the types of food groups, how these can work together and what foods to avoid or eat in moderation represent part of the information presented.
Most doctors recommend diet as well as some form of light exercise each day to help keep body fat under control. Healthy people that are physically fit usually receive exercise daily through routine activities. Those that are unhealthy can have a difficult time reducing body weight without exercising.
The WeightLossSuccessPlan.com website videos that are now released provide alternatives to women that have reduced time for exercise or are limited due to health issues.
Presenting information to those searching for body weight reduction tips represents one side of the solution. Women that have low self-esteem or struggle with self-image issues could be less likely to be motivated to engage in a health and wellness program according to research. Part of the newly accessible information in the videos includes ways to keep motivated when trying a new program to help monitor the success that is achieved.
The helpful fitness and nutrition videos now released have been put together in time for the New Year. Women that are searching for a way to add better health and wellness to a resolution plan could benefit from accessing this informative and helpful information.
About Weight Loss Success Plan
The Weight Loss Success Plan website was launched in early 2012 to provide dietary information to men and women online. This brand new resource provides immediate access to information that is found, reviewed and offered by fitness and health researchers. The team that contributes to this company website are passionate about helping people to change lives. The Weight Loss Success plan company frequently promotes training programs, e-books and other digitally accessible content for men and women around the world online.