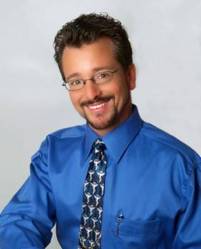 To Your Good Health Radio.
Wilmington, NC (Vocus) October 26, 2010
Wilmington-based Friedman Chiropractic is known for it's "Chiropractor to the Stars" owner, Dr. David Friedman. Friedman Chiropractic has a brand new website and their office has a total new make over (inside and out.) Friedman Chiropractic is known as the "one stop" solution to attaining optimal health and well-being.
On the newly-launched website WilmingtonChiropractor.com, visitors have the convenience of scheduling an appointment with their Wilmington Chiropractor without picking up the phone. The new Friedman Chiropractic website features a chiropractic blog that provides articles on chiropractic health care as well as related articles on maintaining a healthy lifestyle and information about alternative therapies such as nutrition and acupuncture. The site also boasts a full library of chiropractic and nutritional information that provides health and wellness solutions to current and prospective patients. True to the good humored nature of the famous chiropractor, there are also chiropractic cartoons and a very entertaining yet educational library of podcasts from Dr. Friedman's syndicated health and wellness show "To Your Good Health Radio."
An established, certified Wilmington chiropractor since 1989, Dr. David Friedman is also a certified doctor of naturopathy and holds a post-doctorate certification from Harvard Medical School. Dr. Friedman is currently the Health Expert on Lifetime television's popular morning talk show, has been featured on various radio and television shows and has written numerous articles for national magazines, as well as a textbook on neurology. He shares his passion for health and wellness to millions every week as the host of "To Your Good Health Radio", where he educates listeners on nutrition and good health in an entertaining manner.
Dr. Friedman and Friedman Chiropractic have also been featured in the National Who's Who of distinguished businesses for the past 8 years. A staple in Wilmington NC massage services, state of the art spine treatments, muscle therapy, acupuncture and nutritional and lifestyle counseling are among additional services that Friedman Chiropractic provides.
Dr. Friedman is committed to providing his patients with chiropractic care, pain management and relief from neck pain, back pain, headaches, carpal tunnel syndrome, TMJ and whiplash injuries. A proponent of the wellness approach to health care, Dr. Friedman's services are designed to promote the body's natural healing ability and remove obstacles to that process. With the renovation to Friedman Chiropractic office complete, patients can experience "Hollywood Treatment" at a price everyone can afford. Offering a large therapy suite, patients can "decompress" before being seen and leave the office pain free and stress free.
Wilmingtonchiropractor.com has now made the services of the practice and the abundance of health and wellness information available to more people. With its full library of chiropractic health care information and 3D interactive spine, patients can become more knowledgeable about their ailments, making them more active participants in their own health.
Friedman Chiropractic's new facility is conveniently located at 1003 S. Kerr Avenue. With this Wilmington chiropractor's new website and new look, it brings people access to attaining a happier and healthier life.
For Appointments Contact: 910- 350-2664 or go online at http://wilmingtonchiropractor.com
###