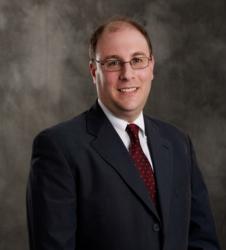 Unfortunately, the risk of developing mesothelioma from asbestos exposure is a lifetime risk.
New York, NY (Vocus/PRWEB) March 01, 2011
New York attorney Joseph W. Belluck said today that former employees of the Zonolite Company/W.R. Grace plant near Weedsport, New York, and their families should talk to a physician with expertise in asbestos-related lung disease and monitor their respiratory health closely.
"Unfortunately, the risk of developing mesothelioma from asbestos exposure is a lifetime risk," said Belluck, a partner in Belluck & Fox LLP, a New York law firm that represents mesothelioma victims.
"Former workers remain at risk of respiratory disease even though the plant has been closed for more than 20 years. Mesothelioma symptoms typically appear decades after workers inhaled asbestos fibers."
According to a report by the Agency for Toxic Substances and Disease Registry, people who worked at the Zonolite Company/W.R. Grace plant near Weedsport were exposed to levels of asbestos that exceed current workplace safety standards.
Families of former workers at the plant also were probably exposed to elevated levels of asbestos from fibers brought home on workers' hair and clothing, federal health authorities said.
The Zonolite plant operated from 1963 to 1989, near the village of Weedsport, about 25 miles from Syracuse, N.Y., and 200 miles from New York City. The plant heated vermiculite ore to expand it for use in manufacturing insulation and building materials.
But the Weedsport facility received shipments of approximately 148,000 tons of vermiculite ore contaminated with asbestos from a mine in Libby, Montana. The manufacturing process, known as exfoliation, released the asbestos fibers into the air.
Asbestos exposure is closely associated with mesothelioma, an incurable cancer of the lining of the lung or abdomen. Symptoms of mesothelioma such as shortness of breath, pain in the chest, and a persistent cough, often appear 20 to 50 years after exposure. Mesothelioma claims the lives of 2,500 to 3,000 Americans each year.
The Zonolite Company facility in New York is one of dozens of processing sites around the country that took shipments of asbestos-contaminated vermiculite. Residents of Cayuga County, New York, have described the former exfoliating plant as dusty. But federal health investigators have said they didn't have enough information to determine whether people who lived near the plant had a higher risk of developing mesothelioma.
If a worker or member of their family has been diagnosed with mesothelioma, Belluck said they should talk with an experienced New York mesothelioma attorney about their legal rights to collect compensation to cover their medical bills and other expenses.
People who have been harmed through the negligence of others, including exposure to toxic asbestos, have a right to seek compensation, Belluck said.
About Belluck & Fox, LLP
Belluck & Fox, LLP, is a nationally recognized law firm that represents individuals with asbestos and mesothelioma claims, as well as victims of crime, medical malpractice, motorcycle crashes, lead paint and other serious injuries. The firm provides personalized and professional representation and has won nearly $350 million in compensation for clients and their families.
Partner Joseph W. Belluck is AV-rated by Martindale-Hubbell and is listed in New York Magazine's "Best Lawyers in the New York Area" and in Super Lawyers. Mr. Belluck has won numerous cases involving injuries from asbestos, defective medical products, tobacco and lead paint, including a recent asbestos case that settled for more than $12 million.
Partner Jordan Fox is a well-known asbestos and mesothelioma attorney who has been named to the Best Lawyers in America, New York Magazine's "Best Lawyers in the New York Area" and to Super Lawyers. On two separate occasions his verdicts were featured as the National Law Journal's Largest Verdict of the Year.
In September, Belluck & Fox, LLP, won a coveted spot on a list of America's best law firms, which was published jointly by U.S. News & World Report and Best Lawyers magazine. The listing showcased 8,782 different law firms ranked in one or more of 81 major practice areas.
For more information, contact the firm at (877) 695-2909 or through the online contact form.
###