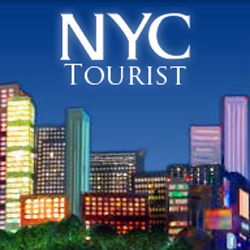 New York, New York (PRWEB) February 13, 2013
Many people budget for a trip to New York City for months in advance, pinching pennies and going without so that they can live it up in the Big Apple for a few days. But most of those people don't realize that they're missing out on some of the top deals in New York City that could be saving them on their hotel, meals, drinks and activities. It's actually easy to do all the best things to do in New York City, and still have money left over to splurge on a trip to Madison Avenue. Whether it's shopping for a Valentine's Day gift or planning a family vacation, NYCTourist.com has announced the best ways to save money in NYC.
NYC Hotel Deals
New York City is home to some of the most expensive and luxurious hotels in the world. The city also has some pretty cheap hotels in every single neighborhood though. Don't settle for an inconvenient hotel with no amenities and questionable security though, because some of the best hotels in NYC offer deals that make staying there extremely affordable. Currently, SoHotel New York is offering discounted rates when you book in advance or stay for 5 nights or more. The modern and luxurious Strand Hotel is offering a Style and Shop package deal that includes a complimentary consultation with a personal shopper, a Lord & Taylor Gift Card and complimentary breakfast and cocktails for two. New York City's first timeshare resort hotel, The Manhattan Club Hotel, is offering several ways to save. Treat someone special to a romantic getaway with all the stops included or to a longer getaway and save 15% when you stay 3 nights or more.
Discounted Broadway Tickets
Even last minute Broadway tickets are sold online for low prices, the best way to get them is by buying online. Then just print them out and it's time to hit the town, even if it's a last minute decision an hour before the show starts, buying tickets online makes Broadway so much easier, less expensive and safer. Don't stand in line for hours, there are plenty of other things to be doing on a trip to New York City. Some of the best shows on Broadway right now include Annie, Wicked, Mamma Mia, Chicago the Musical, The Lion King and more. Whether this is a romantic night out or a family outing, it's actually pretty easy to find the perfect show at a great price.
NYC Attraction Savings
Of course you're going to want to go sightseeing in New York City, which is often free, but when it comes to going inside a museum, to the top of a skyscraper or even taking a tour, it's probably going to cost something. While it's hard to avoid these costs altogether, there are plenty of ways to make them more affordable. Many discount cards and passes make it easy to see several of New York's top attractions for one low price, and can add up to hundreds of savings on this one trip. The New York Pass is one of the best ways to save in NYC. Choose the time needed, from a 1 day pass up to a 7 day pass, and use the card over 55 attractions in Manhattan and Brooklyn to save up to $556. Many attractions in New York City also offer great discounts online, like a coupon to Madam Tussauds Museum, Ripley's Believe it Or Not and more. Have fun with the entire family and take them all out to eat afterwards with all the savings from these discounts!
NYC discounts on hotels, attractions and shows make going to New York City a little less stressful, at least on the financial end. All it takes is a few clicks, and it's easy to save hundreds on the next trip to the Big Apple!
About NYCTourist.com:
NYCTourist.com is an authority on traveling to New York City. NYCTourist.com is a one-stop destination when planning a NYC vacation. Find the best information, deals, reviews and tickets for hotels, attractions, Broadway shows and events in New York City.