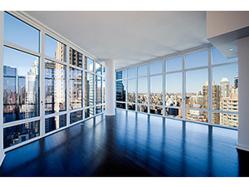 Welcome to Big Dreams.

Visit #1 most-populated city in the United States to buy an Apartment.
New York City, New York (PRWEB) November 07, 2012
Buying an apartment in New York City can be a long and arduous process if you do not know how to go about the transaction. For first time buyers who want their purchase to go as smooth and successful as possible, below are seven simple steps to follow on how to buy an apartment in this world-class city.
Step 1: Get Pre Approval for a Loan- unless you are an all cash buyer (buying an apartment with cash on hand or cash in the bank), you will need to get pre-approved for a loan to buy an apartment. This arrangement can be made with a local bank or an international mortgage company, as in the case of buyers overseas. One of the best things about getting pre approval for a loan is that it makes you a more attractive (and qualified) buyer.
Typically, you will receive word as to whether or not you have been pre-approved within 1-5 days from putting in the application.
Step 2: Choose a Property to Buy
This next step is perhaps the hardest and most time consuming, especially for those who have very specific requirements for their living space in New York City. Among the most crucial details to consider include location, square footage and price. While some buyers are lucky enough to find the apartment they want in just a few days, many others spend weeks, if not months looking for the property they want to buy in New York City.
To speed up the process to buy, you should consider working with a seasoned New York City real estate agent. It is easier to find an apartment with the help of a reputable realtor, since viewings can be arranged in 24-48 hours and the communication between you and the seller would go rather smoothly.
Step 3: Make an Offer
This step is crucial since it will determine the exact amount of money you will have to spend to buy the apartment in New York City. It is highly recommended that you work with an agent with excellent negotiation skills especially if the price of the apartment is inflated.
Step 4: Execute Contract
Upon the acceptance of the final offer by the buyer and all conditions and contingencies have been met, the contract will become available for signing by both parties. This stage usually takes about a week or two, depending on the number of contingencies included in the contract. When signing the contract, a 10% deposit will be required from the buyer to be held in escrow account of the seller's attorney. Buyers must have the deposit in a U.S bank or they will be asked to wire the money to an attorney.
Step 5: Get Mortgage Approval and Obtain Commitment Letter
Signed and properly executed contracts are required in order to process mortgage applications. With this in mind, you have to furnish a copy of the contract to the mortgage company in order to get the process started, which can last anywhere from six to nine weeks. This step is not applicable to buyers who will pay cash for the apartment.
Step 6: Obtain Approval from Condo Board
Whether you are buying a luxury property in a condo or coop in New York City, it is necessary to obtain approval from the board. Among the requirements include recent financial statements, mortgage approval, and personal references. This step takes about two to four weeks depending on the member of the condo or coop board.
Step 7: Closing and Transfer of Property
The final step involves a face to face between seller and buyer and/or their duly appointed representatives. During closing, the funds are made available to the seller while the title and keys to the New York City property are given to the buyer. At this point, you can schedule to move in.
7 Steps on How to Buy an Apartment in New York City by Kelsey Uh