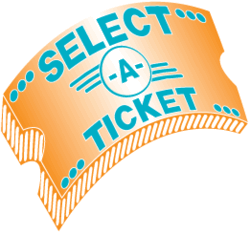 I have circled three dates where NY Giants tickets will be especially popular. The home opener against rival Dallas on September 5, a rare visit by the Pittsburgh Steelers on November 4th and a playoff rematch with the Green Bay Packers on November 25th
Riverdale, New Jersey (PRWEB) July 23, 2012
Coming off an unexpected championship season, the New York Giants will be a force to be reckoned with in 2012 and beyond. Examiner.com reports that if the Giants can "avoid major injuries to key players they have a great chance to defend their title." Tickets to New York Giants games are traditionally difficult to come by. Adding the fact they are defending champions and have some major AFC teams visiting this year, New Jersey ticket broker Select-A-Ticket states it will be even tougher for fans to find their way inside MetLife Stadium this season.
The Giants were a 7-7 team last year until they reeled off 6 straight wins, including 4 playoff wins, capped by their exciting Super Bowl victory over the New England Patriots. The season was reminiscent of 2007 when they struggled often throughout the season but then peaked right before the playoffs and went on to win Super Bowl XLII.
In 2012, the Giants will return most of their 2011 offense including Super Bowl MVP Eli Manning. Manning had an outstanding regular season but was even better in the playoffs, throwing 9 touchdown passes and only one interception. Talented wide receivers Hakeem Nicks and Victor Cruz, who combined for just over 2,600 yards and 16 touchdowns during the regular season, also return for the 2012 season.
The offense will be exciting to watch yet again which should only add to the demand for New York Giants tickets in 2012. Traditionally a defense-first organization, Big Blue has proven they can light up the scoreboard with their current lineup as well. The Giants did lose running back Brandon Jacobs to free agency but hope to replace him with first round draft pick David Wilson. The Giants also picked up Cowboys tight end Martellus Bennett, who will compete for the starting job at that position.
On defense, the Giants return most of their starters as well. They are expected to possess the best pass rush in the NFL yet again with defensive lineman Jason Pierre-Paul, Justin Tuck, and Osi Umenyiora all returning. The Giants also added linebacker Keith Rivers to their roster, which will improve their linebacker corps, led by the versatile Mathias Kiwanuka.
The fact the Giants are returning most of their offense and defense from their championship team means that hopes are high they can win their third Super Bowl in the last six seasons.
"As a Giants fan myself, I have circled three dates where NY Giants tickets will be especially popular. The home opener against rival Dallas on September 5, a rare visit by the Pittsburgh Steelers on November 4th and a playoff rematch with the Green Bay Packers on November 25th. Of course the Eagles, Redskins and other games are no slouches either," says Mark Gibbons, responsible for internet sales and traffic at Select-A-Ticket.
About Select-A-Ticket
Select-A-Ticket has been in business for 34 years as an experienced, trusted, secure ticket broker. Select-A-Ticket sells tickets to Broadway, Concerts, Sports, and Family Events. Select-A-Ticket has been in the ticketing industry since 1978 and is a proud member of the National Association of Ticket Brokers (NATB).
For a complete list of available Giants football tickets, go to http://www.SelectATicket.com or call 800-735-3288 to order tickets by phone. Select-A-Ticket is happy to help you find the right seats to any and every entertainment event.