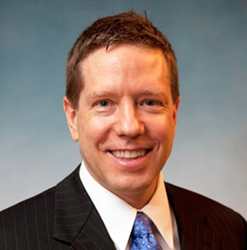 I'm looking forward to continued growth in the coming years, while remaining true to the core principles I value in providing service and legal representation beyond client expectations - honesty, integrity and dedication
(PRWEB) June 15, 2017
Buffalo tax law firm Winspear Law, PLLC is pleased to announce that this June the firm is celebrating 5 years of representing indviduals and businesses in tax controversy matters before the IRS and N.Y. State. After a 21 year career in tax administration and tax representation, including 16 notable years working for the IRS, Buffalo tax attorney William Winspear started his own law practice in June of 2012.
The firm's founder, William Winspear, first worked at the Internal Revenue Service's Collection and Small Business & Self-Employed Divisions, where he was a revenue officer from 1991 to 2007. For the first eight years Winspear's career at the IRS, his primary duties were working field collection cases . Winspear then handled bankruptcy cases in the latter half of his IRS career. In 2007, he left the IRS and became an Enrolled Agent representing taxpayers before the IRS while attending UB Law School. Winspear graduated Magna Cum Laude and was then admitted to the New York State Bar. After working as an associate for a local firm, Winspear began his own tax law practice in 2012.
On the occasion of the firm's 5th anniversary, Winspear stated "I'm looking forward to continued growth in the coming years, while remaining true to the core principles I value in providing service and legal representation beyond client expectations - honesty, integrity and dedication."
Winspear Law, PLLC handles tax cases including IRS audit strategies and defenses, offer in compromises, tax bankruptcies, notices of levy & lien, Collection Due Process, IRS & NY State tax appeals, NY State sales tax, U.S. Tax Court representation, innocent & injured spouse relief, responsible person assessment defense, and FBAR issues.
For more information visit http://www.winspearlaw.com or call (716) 803-8770.