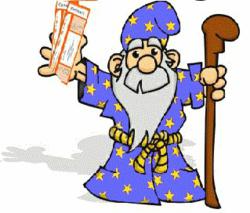 (PRWEB) February 21, 2013
The New York Knicks are a top ten NBA team this season. They continue to play great basketball, and Knicks fans cannot wait to watch this team make a playoff push. Madison Square Garden fills to capacity for Knicks home games and resold tickets are getting expensive for every game. If the Knicks continue to play dominate basketball, according to Whiztix.com, the ticket prices will continue to rise. The place to check out for the best deals on New York Knicks tickets is Whiztix.com. This website is a free to use ticket search engine, which helps fans compare multiple event ticket selling sites on one screen. This enables users to find deals on seats, or the lowest prices on the net. Knicks tickets for home games at Madison Square Garden are sold out leading to some potentially expensive resale prices.
The prices from most resellers can be overpriced, but Whiztix helps weed all these bad deals out by ranking available tickets. According to Whiztix.com, tickets to the Magic vs Knicks game on 3-20-13 can be found for $76 dollars after transaction fees from the reselling website. Another great lower priced games comes on February 24, 2013 when the Knicks play the Philadelphia 76ers in a potential first round playoff preview. Tickets to this game can be found for a low of $94 dollars.
The cheapest way to watch this Knicks team play this season is on the road. Tickets to see the Knicks on the road are sold out in most arenas, but depending on the location great deals can be found. According to Whiztix.com tickets to the Knicks vs. Pistons game in Detroit on March 6, 2013 can be found for a low of $7 dollars. Another great deal comes in Portland or Utah, on March 14, 2013, or March 18, 2013 tickets to both these games can be found for a low of $9 dollars. These low prices help Knicks fans watch their team, for great cheap prices.
Tickets to all New York Knicks games this season can be found for a wide variety of prices, depending on the location. One thing's for sure this is an exciting team to watch.