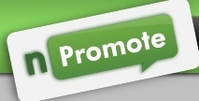 Many companies pay hundreds or thousands for access to the information available in this FREE SEO guide offered at nPromote.com
Long Island, NY (PRWEB) November 3, 2010
An established name in web promotion announces the launch of a free Search Engine Optimization eBook. nPromote, a leader in web presence and a well respected SEO Company, is announcing unprecedented free access to many of the SEO secrets used by professionals in the industry. Many companies pay hundreds for access to the information available in this SEO related eBook. Some of the main points this free eBook will cover include:

Onsite optimization – This is perhaps the most basic element but it is often misunderstood. The eBook will cover how to optimize your site with the right keyword that targets the right audience, where to find the keywords you need, how often within text you should use these keywords, and how to do this while ensuring your content is still readable and interesting to a human audience.
How to build links – There are a number of methods for link building, and nPromote's eBook will cover some of the most basic elements including article marketing.
Other elements of SEO that are often overlooked, and what to watch out for when hiring an SEO firm to optimize your website.
Search engine optimization is a complex field but is essential for anyone who depends on web presence to convert sales. This eBook attempts to bring business owners and potential clients up to date on many of the basics of search engine optimization. Many spend years studying the field of SEO, and there are a number of theories on how a website may increase targeted presence on the internet. nPromote's move to offer many of the closely guarded secrets of search engine optimization free for anyone goes against much of the "common knowledge" within the optimization business, but nPromote feels that teaching potential clients the basics of SEO for free will actually help attract new customers in the long run.
"We feel that web optimization right now is vastly misunderstood by many who are not in the industry. You see evidence of this all the time in poorly optimized sites, or sites with no optimization whatsoever. We feel that, the more people know about the basics of search engine optimization, the more they will understand how important it really is – and naturally nPromote is happy to take on any new clients who would like to optimize their site for their target audience and increase sales." Jeff Gross, SEO Expert
Before hiring an expensive search agency to increase you web presence, learn the basics of SEO and avoid spending tones of money without measurable ROI. If you would like free access to some of the most powerful and profitable SEO secrets, you can get nPromote's eBook on search engine optimization here: http://www.nPromote.com
nPromote is an established SEO firm base out of Long Island, NY. Npromote focuses on leveraging the power of search engine optimization to help companies of any size compete in almost any market. To find out more about nPromote, this free eBook and how to quickly increase and target your web presence in order to increase sales please contact Jeffrey Gross – jeff(at)npromote(dot)com.
###