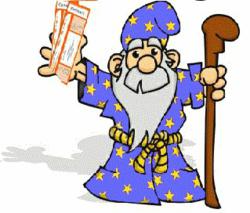 (PRWEB) May 14, 2013
The NBA playoffs are extremely exciting and fun to watch. All NBA fans have a great opportunity to watch intense games as teams battle to try and reach the promise land (the NBA finals). One rivalry which has been reborn in the second round of the playoffs is the New York Knicks vs the Indiana Pacers. Fans from both teams remember Reggie Miller vs Allen Houston and Patrick Ewing battle in the 90's. So far this series has not been disappointing as both teams battle consistently to try and make it to the next round. Fans from the NBA have a perfect opportunity to attend these games live. Whiztix.com a ticket search engine aggregates available tickets from across the web in one place to enable users to get the best deals on tickets.
The Knicks are home for game five and seven. Both these games will be sold out, and the environment in the stadium will be intense. Fans have a great opportunity to find tickets listed at the cheapest price on the web. Tickets for these two games can be found for a low of $155-$170 dollars. Besides these cheap tickets; tickets are available everywhere in the stadium, so fans can pick the location of their playoff seat.