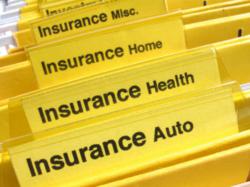 We want to give consumers in New York as much opportunities to compare as possible so they can maximize their savings on car insurance.
New York, NY (PRWEB) July 26, 2012
Consumers in New York can use InsuranceQuotesUSA.com to find, compare, and save money on affordable car insurance. InsuranceQuotesUSA.com has partnered with more than 30 insurance companies in New York and now provides a State-wide coverage on car insurance to New York residents. "We are very excited for people in New York," said Eric, Senior Advisor of InsuranceQuotesUSA.com. "We believe our services will help them as we have helped others."
In New York, it is required by law for drivers to have at least third party liability coverage before they are permitted to drive on the road. USA Census (census.gov) reports the State of New York has an average vehicle theft rate of 105 per every 100,000 vehicles and an average car accident fatality rate of as high as 0.87%. "If you live in New York you need car insurance," Eric added. "Let us help you find the best coverage at the most affordable rate."
An average consumer pays $2,307.00 a year on car insurance. "We aim to provide consumers with plans at lower cost," said Eric. "With our past experience in the insurance industry and our relationships with insurance companies in New York, we are confident that we will be able to offer you better rates overall."
"If you live in New York, it is free to use our services," Eric continued. "It doesn't hurt to compare. Don't miss out on the opportunities to save hundreds of dollars on car insurance."
The company aims to become the "go-to" resource for car insurance money-saving tips and quotes. "In our recent release on the critical steps to take during staged automobile accidents, we have received many positive feedbacks from our users and readers," said Eric.
About the Insurance Quotes USA Network
The Insurance Quotes USA (IQUSA) network currently has 4 web properties within the network - InsuranceQuotesUSA.com, AffordableInsurancePlans.com, InsuranceCalculator.net, and PropertyInsuranceCoverage.com. Each website serves a unique purpose for consumers in the United States. With the company's I.Q.U.S.A. service model - Instant insurance quotes, Quotes from multiple companies, Unbeatable coverage types, Smooth user experience, and Affordable policy rates - the company aims to build a strong online presence in the insurance industry through new domain acquisitions and development. In addition to car insurance, the IQUSA network also provides home, health, life, business, and travel insurance quotes.
How does InsuranceQuotesUSA.com work? When a zip code is entered, the system automatically determines the location of the zip code, connects with insurance providers in the specific area, and then displays quotes from multiple companies on the screen. The entire process completes in a matter of seconds. Compare and save money on affordable insurance plans today.