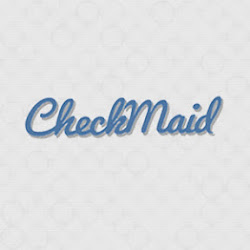 New York, New York (PRWEB) September 30, 2012
Wanting to avoid the crushing debt of college loans, and knowing full well that school wouldn't guarantee secure employment anyway, Chris Budetti made a life-changing decision to make his own path in the business world. Along the way, he launched a successful company that is changing the way New Yorkers have their homes cleaned.
Budetti walked away from college life to create Check Maid Cleaning, a house and apartment cleaning business servicing Brooklyn, Manhattan, Queens, Staten Island, The Bronx, Jersey City and Newark. The decision to do it wasn't easy, but when he saw a chance to combine excellent cleaning with hassle-free customer service—plus an environment-friendly and globally-aware philosophy—he knew he was on to something good.
It started when Budetti saw a real problem in the way New York's cleaning services were treating their clients. Setting up appointments, for example, was one area that had lots of room for improvement.
"The entire process is archaic," Budetti said. "Some of them don't even have a number you can call to get help. Others have to come visit your home before they'll even give you a quote.
"So I thought, 'Why can't I improve on this? How can I make people's lives easier?'"
Budetti says setting up an appointment to have your home cleaned should be as easy as ordering a pizza. Check Maid uses online booking tools to make the appointment process quick and convenient. Clients can even pay using PayPal.
Aside from ease of use, Check Maid's other big selling point is its environmental philosophy. Check Maid uses 100 percent green and eco-friendly cleaning products (although traditional products are available upon request). The staff is also great with animals. This is the perfect cleaning service for pet owners, because Check Maid will honor any special request about what to do with pets during and after the cleaning service.
In addition to environmental sustainability, Check Maid is dedicated to global stewardship. The company donates $5 from each cleaning to the World Food Programme, the world's largest humanitarian organization fighting hunger. As of September, 2012 Check Maid and its customers had provided 1881 meals for the organization.
Check Maid cleaners are professionally trained, insured and bonded. At least two workers arrive at every appointment, and they always bring their own supplies. Check Maid isn't an out-of-area franchise; the company is run by local people for local people. Budetti keeps his staff happy with bonuses and incentives on top of pay rates that exceed those paid by his competitors. And clients can rest assured as well, knowing all cleaners undergo criminal background checks and rigorous training.
With flat rates as low as $89, customers don't have to get involved with contracts, meaning they are free to cancel at any time. This hassle-free peace of mind has meant huge growth for Check Maid, and projections show the company continuing to grow as it adds more and more happy customers in the New York City area.
With unemployment rates skyrocketing, dropping out can make an already tough situation even tougher. But for Budetti, an effective business model, with its focus on happy employees delivering a quality cleaning service and creating loyal customers, has shown that success is a destination that can be reached by taking the road less traveled.
For more information or to book a cleaning, visit http://www.CheckMaid.com or call 718-260-6022.