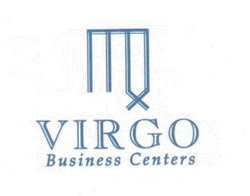 New York, NY (PRWEB) May 31, 2012
Today, Virgo Business Centers announced that the company offers coworking space at their Manhattan locations.
"We have dedicated several offices as coworking space, where clients can share an office with other clients. For office space in Manhattan, the cost is very affordable - starting at only $500/month," says Sarah Klein, co-CEO of Virgo Business Centers.
"Coworking is becoming very popular these days. In addition to the lower costs, our clients love it because they can brainstorm and network in the shared office space," Klein says.
The company has four convenient Manhattan locations:
The Empire State Building
350 Fifth Avenue
59th Floor
New York, NY 110118
(212) 601-2600
The Chanin Building at Grand Central
380 Lexington Avenue
17th Floor
New York, 10168
(212) 551-1000
Flatiron District
304 Park Avenue South
11th Floor
New York, NY 10010
(212) 590-2300
Midtown
575 Lexington Avenue
4th Floor
New York, NY 10022
(212) 600-2300
Each location features fully furnished offices, administrative support staff, high-speed internet access, conference room facilities, and copy/fax/printing/scanning services.
In addition to these four locations, Virgo will soon be opening a fifth location at 14 Penn Plaza. The 14 Penn Plaza location will have 82 fully furnished offices, wired with state-of-the-art technology and 2 fully-equipped conference rooms.
Virgo also offers virtual offices for clients who don't require a physical location.
About Virgo Business Centers
Since 1998, Virgo Business Centers has been providing companies throughout the NY Metropolitan area with an affordable solution to their serviced-office needs. Virgo offers a variety of office solutions, including furnished office rentals, virtual office services, coworking space, meeting room rentals, and more. For additional information, visit http://www.virgobc.com.