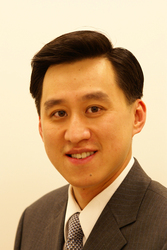 There is no down time after the treatment. Patients can immediately resume their normal daily activities upon completion.
Flushing, NY (PRWEB) November 18, 2010
Dr. Steve Lee is the first and only board certified plastic surgeon in Queens, New York to debut the brand new CoolSculping™ by Zeltiq, a FDA approved non-surgical alternative to liposuction and body contouring. The procedure does not require anesthesia and does not scare. It's a non-invasive, safe, easy, and effective way for fat reduction.
There are many ways to reduce weight; the most popular method would be diet and exercise. However, there will be some areas that resist diet and exercise despite our best efforts. For example, the bulges at the abdomen, the back, and the flanks or commonly referred to as "love-handles" are all areas that are difficult to get rid of. Liposuction and Tummy Tuck surgery would help alleviate the problem fast and effectively, but in a city such as New York, where most people are running short on time, not everyone has the luxury or can afford to take a one to two weeks recovery rest period after surgery. With the new innovations in medical technology, CoolSculpting™ by Zeltiq can provide a non-surgical, non-invasive alternative that employs a method known as Cryolipolysis to selectively target and freeze the fat cells and let the body's own natural metabolic process slowly absorbed and eliminate these fat cells over the next three to four months period by simply applying a small applicator to the desired fat reducing area in a comfortable, relaxing, in-office setting for a one to two hours treatment.
CoolSculpting™ by Zeltiq was approved by the FDA as a safe, non-surgical fat reduction device in September of 2010. This procedure doesn't require anesthesia, there is neither incisions nor scarring. Dr. Lee stated, "Most of the patients choose to watch a movie, surfing the web, or just take a nap during the procedure. There is no down time after the treatment. Patients can immediately resume their normal daily activities upon completion. The results of the treatment will begin to show in four to six weeks, but will take up to three to four months to be fully realize." Studies have shown that patients can expect a 25-40% reduction of fat in the targeted area with a single treatment. After consulting with Dr. Lee, some patients would choose to go for more than one treatment to achieve their desired results.
"We offer different body-contouring options and patient conditions range from mild, moderate, to severe. For patients who are looking for non-surgical methods, CoolSculpting™ by Zeltiq is indisputability the most suitable and convenient solution" said Dr. Lee. "I would still encourage patients to visit my office for a consultation in order for me to examine their current condition and offer them a better understanding and more realistic expectation on their ideal result verses the different body contouring options"
CoolSculpting™ is not an alternative to replace a healthy diet and exercise lifestyle. For those who eat healthy and work hard at keeping up with their exercise and fitness routine, but still have areas of stubborn fat or bulges that resist their workout efforts, CoolSculping™ by Zeltiq may be the ultimate solution to attain a slim, well-shaped physique.
About Dr. Steve Lee and Plastic Surgery, PLLC
Dr. Steve Lee is a board certified plastic surgeon with more than 10 years of experience. Dr. Lee and his staff are committed to provide patients with the best possible care. He is dedicated to offer patients professional advice, as well as tailored solutions to cater to specific needs of each patient. Our practice offers various options of plastic and cosmetic procedures for patients to choose from. We are located at 136-20 38th Avenue, Suite 8A, Flushing, NY 11354 (inside Queens Crossing). For more information or to schedule a consultation, please contact us at (718) 395-8118, or visit our website at http://www.steveleemd.com.
###