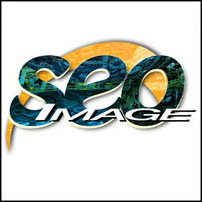 In a time when the market is flooded with young marketers and young companies, SEO Image and its clients continue to stand out
NewYork, NY (PRWEB) December 5, 2006
SEO Image, Inc. is ranked one of the best search engine optimization firms in the world by topseos.com, a trusted and well-respected resource for evaluating Internet marketing vendors. PromotionWorld.com is also trusted as a resource for promotion tools and marketing companies.
"In a time when the market is flooded with young marketers and young companies, SEO Image and its clients continue to stand out," SEO Image, Inc. President Alan Rabinowitz said. "Our clients continue to do well in the Search Engines month after month, we have been optimizing sites since the late 90's and have more experience than a majority of companies that are popping up daily."
SEO Image has maintained an excellent industry reputation and is currently expanding staff and offices into additional space in Manhattan and is planning the opening of a new office in Melville, Long Island in early 2007.
The list of top search engine optimization firms helps users make an educated decision to hire the right reputable SEO company. These firm awards are based on competitive advantages, services offered, customer service, service innovations and overall client performance.
"Our team works diligently to define our clients image and presence on the web. This shows the ability of SEO Image to cater to each individual client's needs," Rabinowitz stated.
SEO Image was also ranked #3 for Pay Per Click management services on topseos.com. The company takes the time to develop strong relationships with its clients as they have a 95% client retention rate.
"We continue to maintain the same clients year after year," says Rabinowitz. "We are an effective company and we work hard to retain all of our clients. Some of our new clients see immediate results others take longer based on their service plans, but they all see top results."
About SEO Image, Inc.
A Manhattan based firm, featuring search engine optimization, search engine marketing, branding, online advertising, light PR and web design services. SEO Image, Inc. is dedicated to helping its clients achieve effective online results and increased conversions through idea-based marketing strategies designed to promote their clients corporate image.
Contact:
888-736-2667
212-845-9900
###