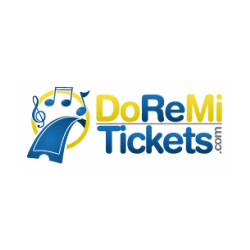 The hottest tickets in New York City
New York, NY (PRWEB) December 12, 2012
New York Knicks Schedule
The hottest tickets in New York City right now are seats to Madison Square Garden for the New York Nicks. The Knicks, led by Carmelo Anthony, Raymond Felton, Tyson Chandler and J.R. Smith are dominating the Eastern Conference, including two blowout wins against the defending NBA champion Miami Heat. If the Knicks continue their impressive play, they could become known as the favorites to represent the conference in the NBA Finals next spring. Let's not forget how the Knicks have also made New Yorkers realize that just because the Brooklyn Nets are the newest thing in town, the Knicks are the elite team.
New York Knicks Tickets: http://www.doremitickets.com/Sports-Tickets/Basketball/New-York-Knicks-Tickets
For anyone looking to get their hands on tickets to the Knicks at MSG, let's see what the rest of the knicks schedule looks like at home.
December 13 – Kobe Bryant and the Los Angeles Lakers will look to turn things around this season in this nationally televised game (TNT).
December 15 – vs. Cleveland Cavaliers
December 17 – The James Harden led Houston Rockets will look to knock off the Knicks, while former Knick standout Jeremy Lin makes his return to the Garden.
December 19 – Another battle for New York, Deron Williams, Brook Lopez and Joe Johnson and the rest of the Nets invade MSG for this showdown (ESPN).
December 21 – Luol Deng leads the Chicago Bulls into New York for a game that finally has meaning for both teams.
January 1 – The young and talented Portland Trail Blazers fly across country for this New Year's Day game.
January 3 – Tim Duncan, Tony Parker and the rest of the San Antonio Spurs will continue to show they are the team to beat in the Western Conference in this important game.
January 7 – Kevin Garnett will once again lead the Boston Celtics to New York for another battle between these two rivals.
January 11 – vs. Chicago Bulls (ESPN)
January 13 – vs. New Orleans Hornets
January 21 – vs. Brooklyn Nets
January 27 – The exciting Atlanta Hawks will travel north for this showdown between two of the best teams in the East (ESPN).
January 30 – vs. Orlando Magic
February 1 – vs. Milwaukee Bucks
February 2 – vs. Sacramento Kings
February 4 – vs. Detroit Pistons
February 10 – New Yorkers get another chance to see Blake Griffin and the Los Angeles Clippers (ABC).
February 24 – vs. Philadelphia 76ers
February 27 – vs. Golden State Warriors
March 3 – This will be another showdown with LeBron James and the Miami Heat (ABC).
March 7 – Kevin Durant and Russell Westbrook lead the Oklahoma City Thunder into action with the Knicks (TNT).
March 9 – vs. Utah Jazz
March 20 – vs. Orlando Magic
March 23 – vs. Toronto Raptors
March 27 – vs. Memphis Grizzlies
March 29 – vs. Charlotte Bobcats
March 31 – vs. Boston Celtics
April 5 – vs. Milwaukee Bucks
April 9 – vs. Washington Wizards
April 14 – vs. Indiana Pacers
April 1 – vs. Atlanta Hawks
Doremitickets.com The #1 Source for New York Nicks schedule and tickets. Secure Website, Money Back Guarantee.
Doremitickets.com is a retail website founded in 2009. Since launching in 2009, our website has helped connect thousands of live entertainment fans to the vast network of ticket brokers that list tickets on the doremitickets® Online Exchange. These professional ticket brokers offer more than 7.5 Million event tickets on our exchange every day.
Contact:
John Cruz
Email: info(at)doremitickets(dot)net
Website: http://www.doremitickets.com