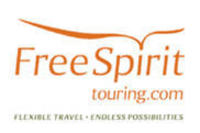 FreeSpirit has put together a list of New Zealand's most beautiful and challenging courses. By creating your own itinerary, travelling at your own pace and doing the activities of your choice you can be sure everyone comes away happy
Melbourne, VIC (PRWEB) February 4, 2008
Not only is golf one of Australia's most popular sports, it's also a great social activity. So you can understand why group golfing holidays are growing in popularity.
However, planning group travel is not always easy; accommodating the different needs and desires of each member requires flexibility and freedom. With small-groups in mind, FreeSpirit Touring now offer New Zealand packages tailored to golfing enthusiasts - anywhere from two people to 20 plus.
With FreeSpirit Touring you plan your own travel itinerary from the golf courses to play, the hotels you want to stay in, where you dine and any additional activities. FreeSpirit Touring will do the rest.
Groups of 10 or more have their own private vehicle to take them around.
For the golfing enthusiast FreeSpirit has an extensive list of internationally-designed championship courses to choose from including Wairakei International at Taupo rated as one of the world's top courses by Prestigious US Golf Digest, the dramatic Cape Kidnappers course at Napier and the panoramic views from Waitangi Golf Course in the Bay of Islands.
For those wanting to take a leisurely pace, New Zealand activities can be tailored to create a more sightseeing/golfing holiday - perhaps alternating golf with winery tours or spa treatments.
Golf clubs can be transported or hired as desired and all games are pre-booked to save time and queues. FreeSpirit can arrange all flights and while in New Zealand local FreeSpirit guides assist you all the way.
"Flexibility is our priority," said Robert McGeary, CEO of FreeSpirit Touring. "We usually find groups like a combination of group and individual activities which our holidays can easily accommodate.
"From meals to sight-seeing activities, even levels of accommodation from comfortable to indulgent, can be booked on an individual or group basis.
"FreeSpirit has put together a list of New Zealand's most beautiful and challenging courses. By creating your own itinerary, travelling at your own pace and doing the activities of your choice you can be sure everyone comes away happy," said McGeary.
Plan your New Zealand holiday with the assistance of FreeSpirit staff on 1300 378 687 or create you holiday online at http://www.FreeSpiritTouring.com
###