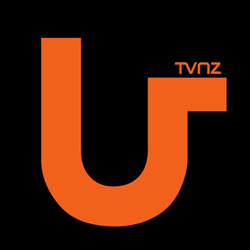 "It's the first true technology-driven integration of online social media with television in New Zealand."
(Vocus/PRWEB) January 20, 2011
TVNZ is working with Facebook to drive integration of online social networking with broadcast content for TVNZ's new channel U.
TVNZ launches U, a new commercial free-to-air digital channel, on 13 March. It features real life and factual entertainment programming, targeted at Kiwis aged 15-24.
TVNZ's Head of Digital Media and Channels Eric Kearley says that TVNZ is delighted to bring New Zealand its first true "social television" experience through the Facebook integration.
"The backbone of the U schedule is U live, a hosted block from 4pm to 7pm daily, featuring chat and commentary driven by a U live Facebook application. Profile pictures, people's comments and polling activity will be automatically pulled through into broadcast," says Kearley.
"It's the first true technology driven integration of online social media with television in New Zealand."
According to Kearley, U is an innovative step for broadcast in New Zealand and fills a gap in the market.
"We had identified that there was an opportunity to extend the kind of content available for young New Zealanders. And that opportunity has grown recently in light of the changes to Mediaworks channels and the demise of MTV locally."
TVNZ's GM Digital Channels Juliet Jensen says that in addition to the Facebook integration in U live, other parts of the U schedule will feature audience interaction.
"In this way viewers can use the channel platform as well as the real life content to connect, interact and socialise with each other."
Every night from 8.30pm to 10.30pm themed programming will cater to a different audience taste. There will be shows for guys, shows for girls, action sports, competitive reality, music shows, and programmes about dating and relationships. Some of these slots will be hosted, with interaction driven via chat software on the channel's website at tvnz.co.nz/u.
And on Sunday nights, viewers get to be the programmers. People can enter a competition to be the U programmer for a month via the channel's Facebook page and website. The lucky winner will effectively "own" the slot, choosing what viewers watch.
U will be broadcast on Freeview/TiVo channel 6 and SKY/Telstra channel 16.
###