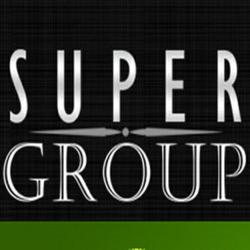 Now With Open Registration For New Members And No Membership Fees
Tampa, Florida (PRWEB) February 15, 2013
The group states that new members ought to be stand-out or break-out individuals who have achieved new heights of success in their industry or are prepared to spearhead new and innovative ideas to help propel their industry forward.
"We want the best and the brightest to join our ranks. The group collectively feels that a strong community, with inspiring leaders only serves to better the world around us and makes innovation second-nature. The essence of business is in communication, in forming lasting relationships--we believe you can't be an island and still succeed", said a group spokesperson, commenting on the open registration call.
The network stresses that well-rounded people who have a keen sense for doing business and contributing to the community around them are ideal candidates. The network is looking for people who give back by being part of a growing business world and who know the value of volunteerism.
Business categories are open to many professional trades and service industries and are a "closed-seat" format with one member per trade. The networking group stipulates that new members will undergo a background check to insure the quality of the membership is maintained. The group wants all of its new members to know its primary objective is to promote business referrals and lead generations during their membership. All new members are allocated time to give a formal presentation of their specific business or professions to the other group members. In addition, "Supergroup Charters will also be available to qualified individuals interested in forming chapters in their specific market areas by June of 2013", stated one of the group spokesmen.
The secondary objective of the Supergroup is that of a philanthropic organization by sponsoring exciting fundraising events on a regular basis. Each member is encouraged to assemble or sit on a committee to organize specific business and attend, if not arrange charity events.
Super Group Network Alliance has already successfully completed several events for Metropolitan Ministries, Florida Blood Services, Florida Hospital, Lost Angels Pets Rescue and hosting an exciting event for Big Cat Rescue in February. The group is also responsible for feeding over 400 homeless at Santa Maria Mission on Thanksgiving Eve. Every member is encouraged to be involved in philanthropy.
Membership applications are available by contacting Tom Brubaker at 813-493-2913 or Frank Coto at 813-765-1239. Meetings are every Tuesday from 5:45pm – 7:00pm at:
Grill 54
11935 Sheldon Road
Tampa, Florida 33626
http://www.supergrouptampa.com