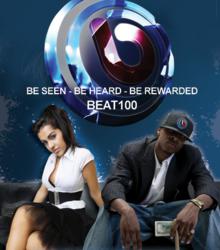 Uunsigned Bands Get Your Music Heard
(PRWEB) October 22, 2012
BEAT100 shares its vision and aim to propel any musicians, singers or any other of the multitudes of talent streaming through the video charts into the stratosphere using BEAT100 as a launch pad to accelerate the process and at the same time provide pure entertainment for the masses of people that sign up to BEAT100 for a social fix. Talent shows that have taken over terrestrial TV in recent years have become stale and people are looking for the next big thing. By signing up to BEAT100 users themselves get the chance to sit in the hot seat and take on the role of Gary Barlow or Tulisa Contostavlos and watch musicians that make the listeners come over in goose bumps, the best part of it all is that it doesn't cost a thing.
World media is at close hand and BEAT100 acts are now closer than ever to making themselves known, by uploading videos now unsigned bands and artists could potentially see their fan base grow tremendously over the course of the night. BEAT100 encourages users to invite friends and family into the social/video networking world so everyone can benefit from the fresh exciting world that is Beat100.com.
Constantly adding to its arsenal, BEAT100 has developed a brand spanking new page dedicated purely to promoting live events of any description from its users. This great new feature on the site allows unsigned bands/artists to promote themselves and at the same time give other users something to think about when planning a night out on the tiles. Even more exciting BEAT100 has revealed plans to unveil a live streaming channel on beat100.com within which bands can play to millions of people providing an enormous boost for undiscovered talent and giving acts that extra push that in most cases many rarely receive, BEAT100 wants to help and be there every step along the way.