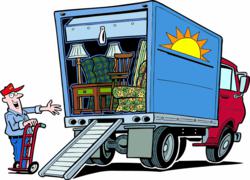 New residents spend 7 to 8 times more money within the first 6 months of their move on products and services
Atlanta, GA (PRWEB) May 23, 2013
For any business looking to capitalize on new movers to an area, the most important aspect of obtaining a new client is to be the first one in the door. New residents are five times more likely to become lasting customers if you reach them from the get go. With total expenditures for new movers exceeding $150 billion annually, this is a niche market that local businesses cannot afford to miss.
AccurateLeads just completed a new resident file for the reseller industry. This updated file has unique records from telephone companies' nationwide and proprietary data from reported address changes. The file is then passed against numerous validation steps to give the most comprehensive new mover data available. With new residents spending 7 to 8 times more money within the first 6 months of their move on products and services, there is ample opportunity for businesses to prosper.
If telemarketing is the preferred channel, the phone numbers on this file is the most extensive listing of new connects around. These are consumers that have recently added new phone service. This allows marketers to be the first one to call and offer their products and services and beat out competitors. However, research conducted from Epsilon's Channel Preference Study indicates 62% of movers favor direct mail when receiving information about possible products and services.
Whichever method marketers choose, the competition is fierce and new residents are looking for the best deal. A savvy marketer that targets this group will reap the benefits and increase chances of obtaining a lifelong customer. New residents can be one of the best prospects for bringing in new business.
About AccurateLeads
AccurateLeads is a leading provider of direct marketing services that help businesses grow their client basis. Founded in 1984, AccurateLeads has developed a unique process that helps businesses create an individualized multichannel marketing plan to stimulate growth and out brand competition.
For additional information feel free to call our toll free number: (800) 685-4787